Spaghetti with anchovy paste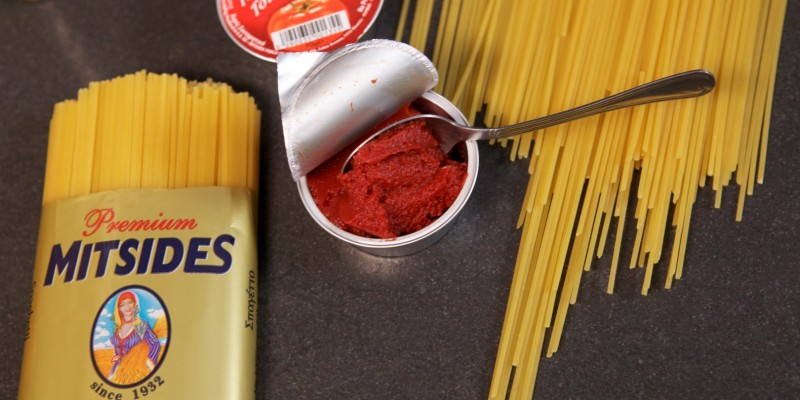 500g Spaghetti MITSIDES
20g anchovies in oil 
2 tablespoons olive oil
2 tablespoons tomato paste MITSIDES
some fresh rosemary
pepper
1. In a saucepan with boiling water add the spaghetti with some salt, olive oil and some springs of rosemary and boil for about 9 minutes, until al dente (the pasta should remain relatively firm to the bite). Drain the spaghetti, add some more olive oil and mix well.
2. Meanwhile, chop the anchovies in small pieces and add some olive oil and pepper. Add the tomato paste to the anchovies and work with a knife thoroughly, until the mixture becomes like a paste. 
Mix the paste with the spaghetti well and serve.