Whole Wheat Spaghetti with Tuna Sauce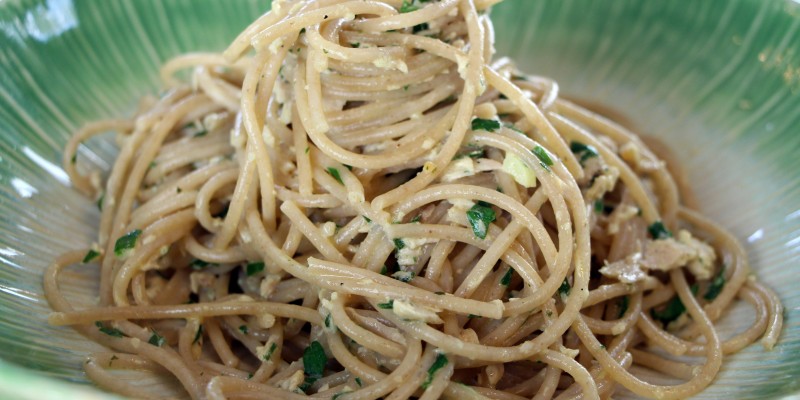 Category:
Vegetarian
|
With Seafood
1 packet MITSIDES Whole Wheat Spaghetti
70g butter
1 garlic clove, crushed
3 tablespoons olive oil
300ml chicken stock
4 tablespoons dry sherry
2 large cans tuna (260g), drained and flaked
4 tablespoons chopped parsley
3 tablespoons fresh cream
salt, pepper
1. Add pasta to a large saucepan of plenty of salted, boiling water and cook, for 10 – 12 minutes, until al-dente. Drain and rinse under hot water. Drain again, return to the saucepan, stir in half the butter and keep warm.
2. Meanwhile, heat the olive oil and remaining butter in a large pan and gently fry the garlic for 2 minutes. Pour in the stock and sherry and boil for 5 minutes to reduce liquid. Stir in the tuna fish and half the parsley.
3. Season to taste and stir in the cream. Mix with the pasta and serve with remaining parsley.