Penne With Broccoli And Cheese Bake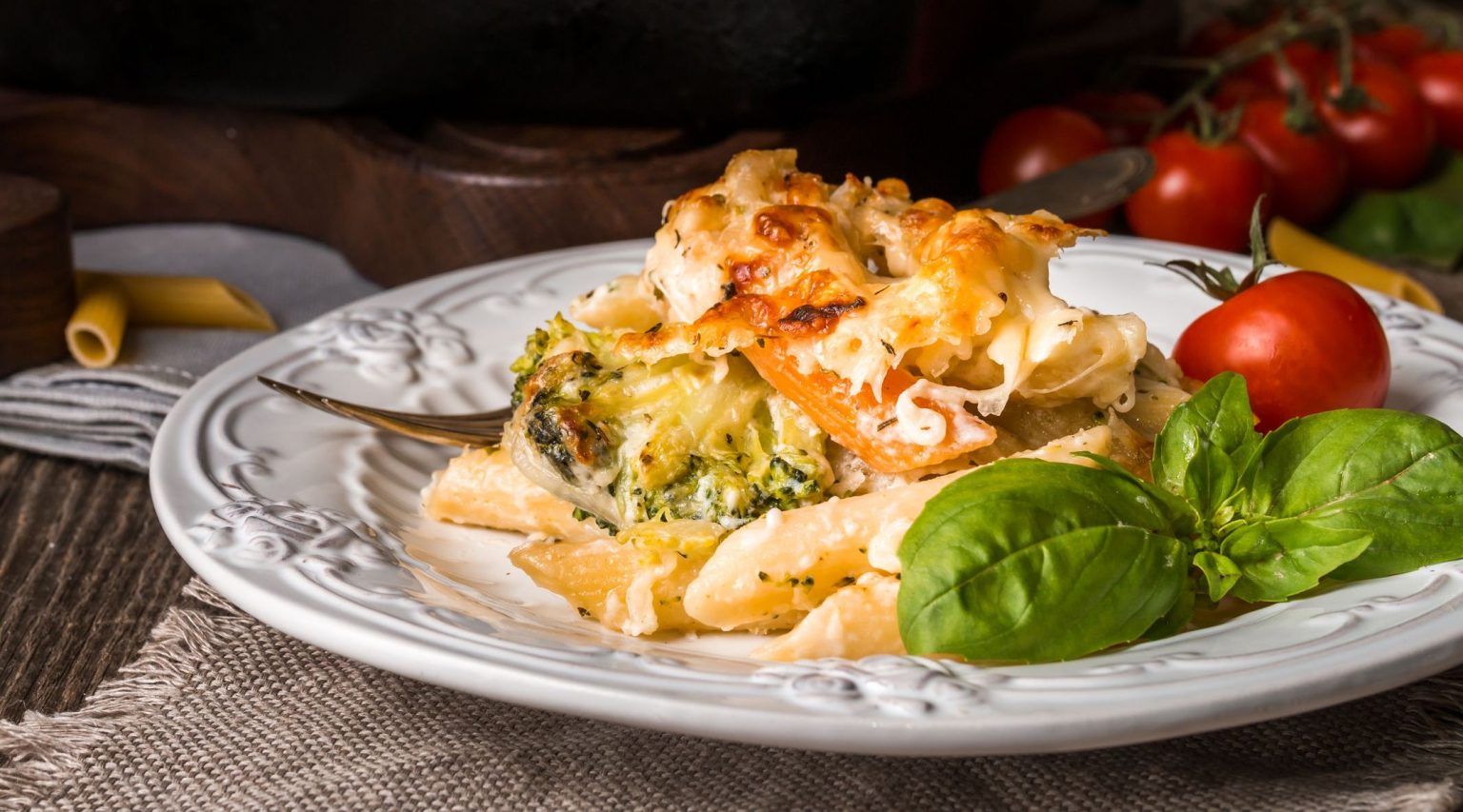 Category:
Oven Dishes
|
Vegetarian
1 packet MITSIDES Penne
1 red onion, chopped
300g broccoli, cut in florets
1 vegetable stock cube
1 teaspoon French mustard
200g fresh cream
100g mix of mature cheddar and gruyere cheese
Small handful of chopped parsley leaves
4 tablespoons fresh white breadcrumbs
½ teaspoon dried mixed herbs or thyme
In a large pan, boil the pasta and onion in plenty of salted water for about 7 minutes. Then add the brocolli and cook for another 3 minutes. Reserve about half a litre of water and drain the pasta and vegetables.
Return the reserved water to the pan and add the vegetable stock, whish in the mustard and fresh cream. Add salt and pepper and bring to the boil.
Stir in the drained pasta and vegetables and half the cheese, mixing until melted.
Add the parsley and stir.
Heat the grill for 3 minutes. Pour the pasta and vegetables into a shallow ovenproof dish.
In a bowl mix together the remaining cheese, breadcrumbs and herbs and scatter on top of pasta.
Place dish in the grill for about 3 minutes until the cheese turns slightly golden and crispy.
Remove and leave to stand for about 5 minutes before serving.