Ravioli with Brown Butter & Honey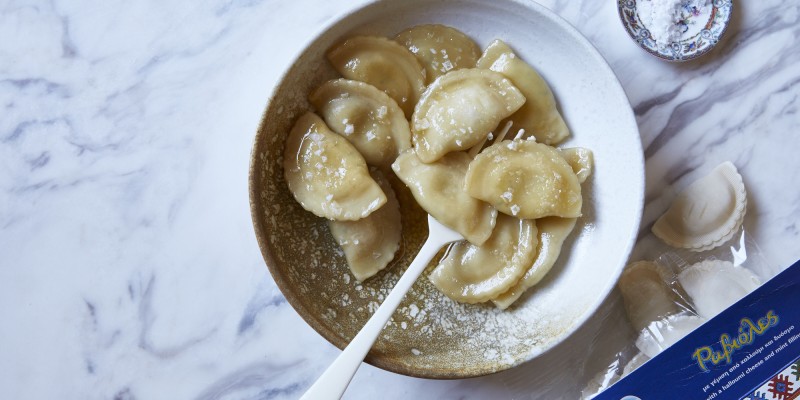 1 packet Mitsides Cyprus Ravioli (375g)
3 tablespoons salted butter
3 tablespoons good quality honey
large sea salt flakes as garnish
Boil the Mitsides ravioli.
Once the ravioli is half cooked, begin to make the sauce. In a frying pan over high heat, add the butter. Stir the butter with a wooden spoon as it melts. It will begin to brown, you can tell when this is occurring because the butter will begin to smell nutty.
Add the honey and stir together.
Strain the cooked ravioli and add it to the pan, covering the ravioli with the sauce.
Serve with large flakes of sea salt over top.