Baked Orzo with tomatoes and halloumi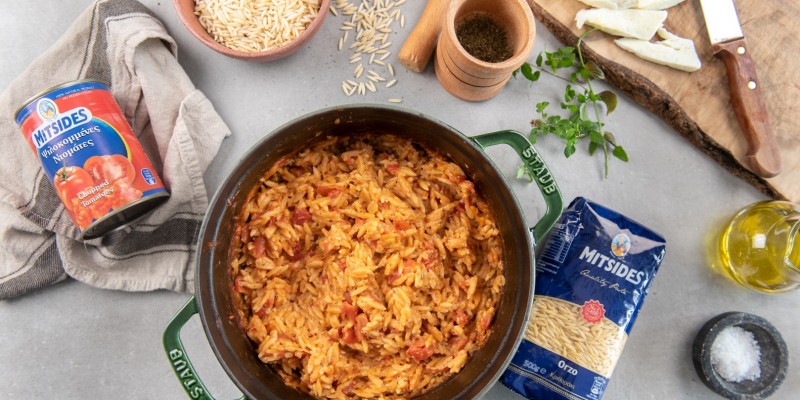 Category:
Oven Dishes
|
Vegetarian
1 cup Mitsides Orzo
1 can Mitsides Chopped Tomatoes
1 tsp Mitsides Tomato Paste
1 cup milk
1½ cup water
1 onion, chopped
1 tsp Mitsides Vegetable Powder
½ cup halloumi, grated
½ cup cheddar cheese, grated
1 tsp dry mint
2 Tbsp olive oil
Salt & pepper
1 tsp brown sugar
Preheat the oven to 180°C.
In a large oven-proof saucepan, heat the olive oil and sauté the onions. Once softened add the orzo and stir for 2-3 minutes. Add the chopped tomatoes and tomato paste and mix well. Then add the milk, water, vegetable powder, mint, brown sugar, salt and pepper.  Cook for 5-6 minutes until half the liquids have been absorbed. Add the halloumi and cheddar cheese and mix well. Bake in the oven for 15 mins until the surface turns golden brown. Let it cool for 5 minutes and serve.