Beef and lentil tagliatelle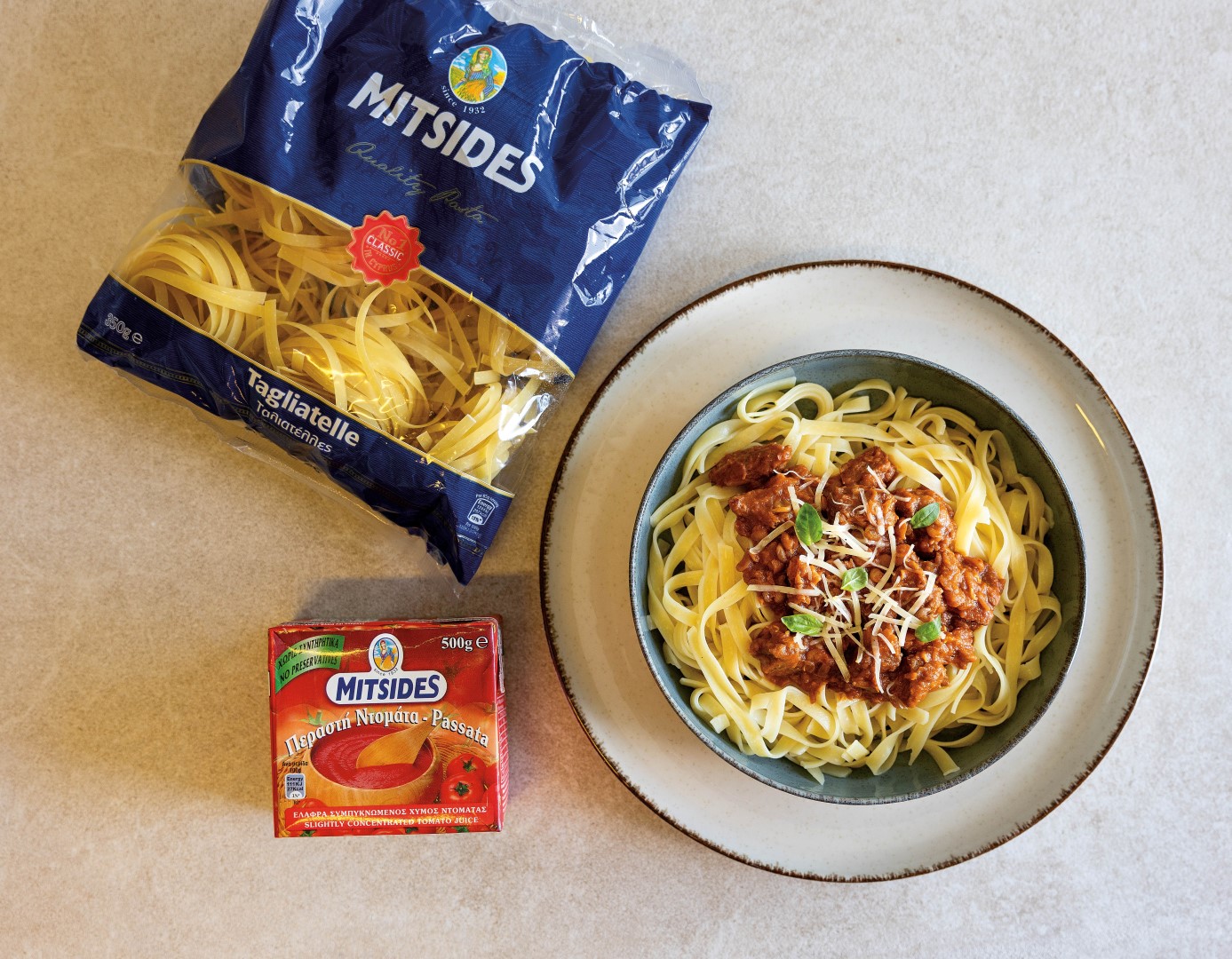 Category:
For Kids
|
With Meat & Poultry
1 pack Mitsides Tagliatelle (350g)
1 cube Mitsides Bouillon for Pasta
500g beef stew meat, cut in 2cm cubes
1 small onion, chopped
1 pack Mitsides Passata (200g)
½ cup Mitsides Large Lentils
1 Tbsp maple syrup
1 Tbsp Worcestershire sauce
½ tsp paprika
½ tsp mustard powder
1 tsp Mitsides Vegetable Powder
Salt & pepper
1 Tbsp olive oil
Grated cheese for serving
In a medium sized pan, heat the olive oil and add the beef and onion. In a bowl mix the passata, maple syrup, Worcestershire sauce, paprika and mustard. Add to the beef, cover and cook on very low heat for 2 hours, stirring occasionally. Add 1 cup of boiling water and add the lentils and vegetable powder. Cover and cook for another 30 minutes, adding more water if necessary. In a saucepan with boiling water add the bouillon. Once dissolved add the tagliatelle and cook following pack instructions. Drain and top with the beef sauce and some grated cheese.