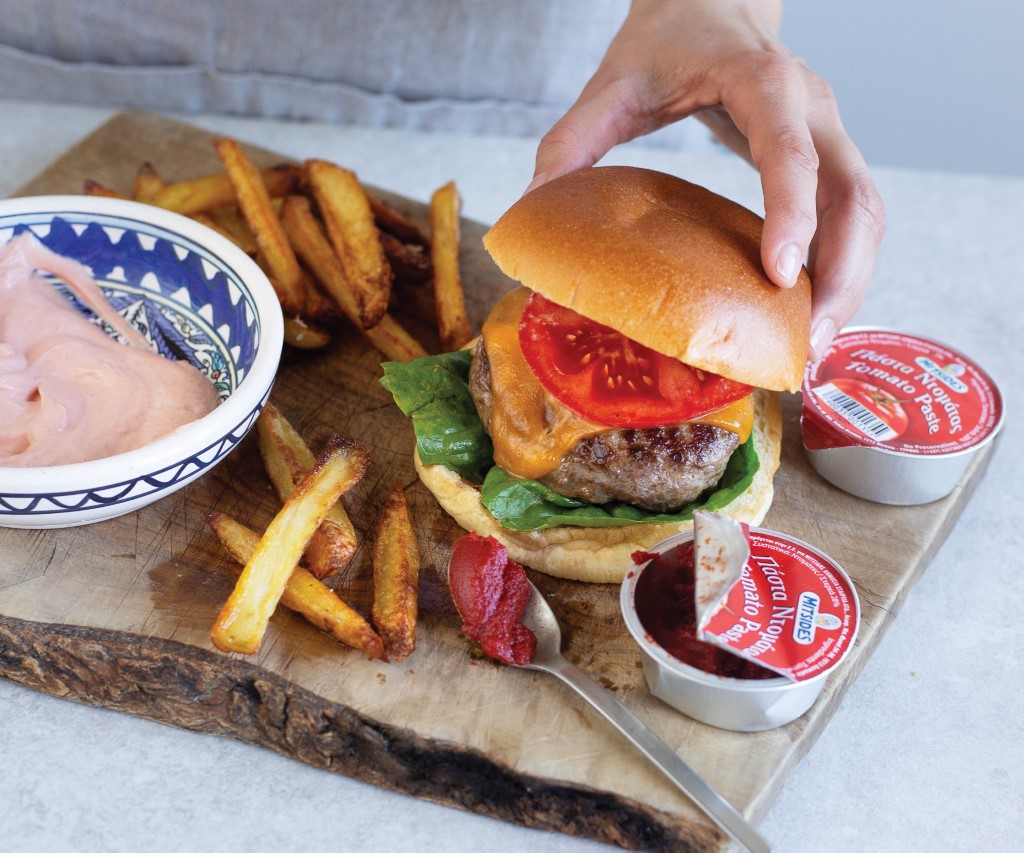 600g ground beef
¼ cup breadcrumbs
2 tsp Worcestershire sauce
1 Tbsp water
1 Tbsp milk
1 tsp Mitsides
Vegetable Powder
½ onion, minced
A pinch of pepper
4 burger buns
4 slices cheddar cheese

For the fries:

8 medium potatoes, peeled and cut into thick strips
½ tsp Mitsides Vegetable Powder
½ tsp smoked paprika powder
¼ tsp garlic powder
3 Tbsp olive oil
Preheat the oven to 180°C and line a baking tray with parchment paper.
In a bowl, add the potatoes with the vegetable powder, paprika, garlic powder and olive oil and mix well. Place on the baking tray and cook for 45 minutes, turning once half-way.
Combine the breadcrumbs, Worcestershire sauce, water and milk in a large bowl and let stand for 5 minutes. Add the vegetable powder, onion and pepper and mix. Then add the ground beef and mix gently with your hands until everything is just incorporated. Shape the meat mixture into four patties.
Grease and heat a grill pan. When hot, place the burgers and cook for 5 minutes each side until the burgers are no longer pink inside.
Place each burger in a bun, garnish with tomato, salad leaves and cheddar cheese and serve with the fries!