Canelloni with tomato sauce and anari cheese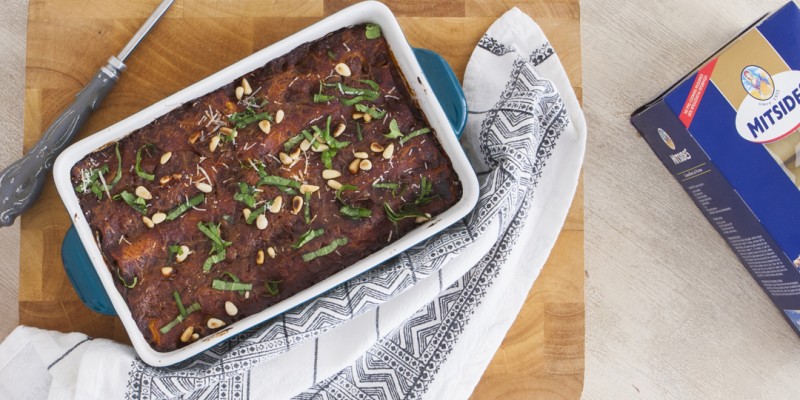 Category:
Oven Dishes
|
Vegetarian
10 pieces of Mitsides Canelloni
For the Filling:
1 cup soft anari
½ cup soft goat's cheese
5-6 sun-dried tomatoes, finely chopped
1 tablespoon of pine nuts, roasted
½ cup basil leaves, finely chopped
1 teaspoon of lemon zest
Salt Pepper
For the sauce:
250g Mitsides tomato Passata
1 small onion, finely chopped
1 teaspoon of Italian Seasoning (various dry herbs)
2 tablespoons of pomegranate molasses - optional
1 tablespoon of olive oil
2 tablespoons parmesan, grated
Salt Pepper
First make the sauce. In a small saucepan, heat the olive oil and sauté the onion. Add tomatoes, pomegranate syrup, Italian seasoning, salt and pepper. Cover and let the sauce cook over medium heat for about 15 minutes stirring occasionally. If the sauce is too thick you can add 2-3 teaspoons of warm water towards the end.
In the meantime, prepare the filling. Put all the filling ingredients in a food processor. Pulse for a few seconds until you have a smooth creamy mixture. Fill the cannelloni with the mixture with a piping bag.
Apply a spoonful of sauce to the base of an ovenproof dish. Place the filled cannelloni in a row and pour the sauce over them. Grate some parmesan on top and put the dish in the oven for about 35 minutes.