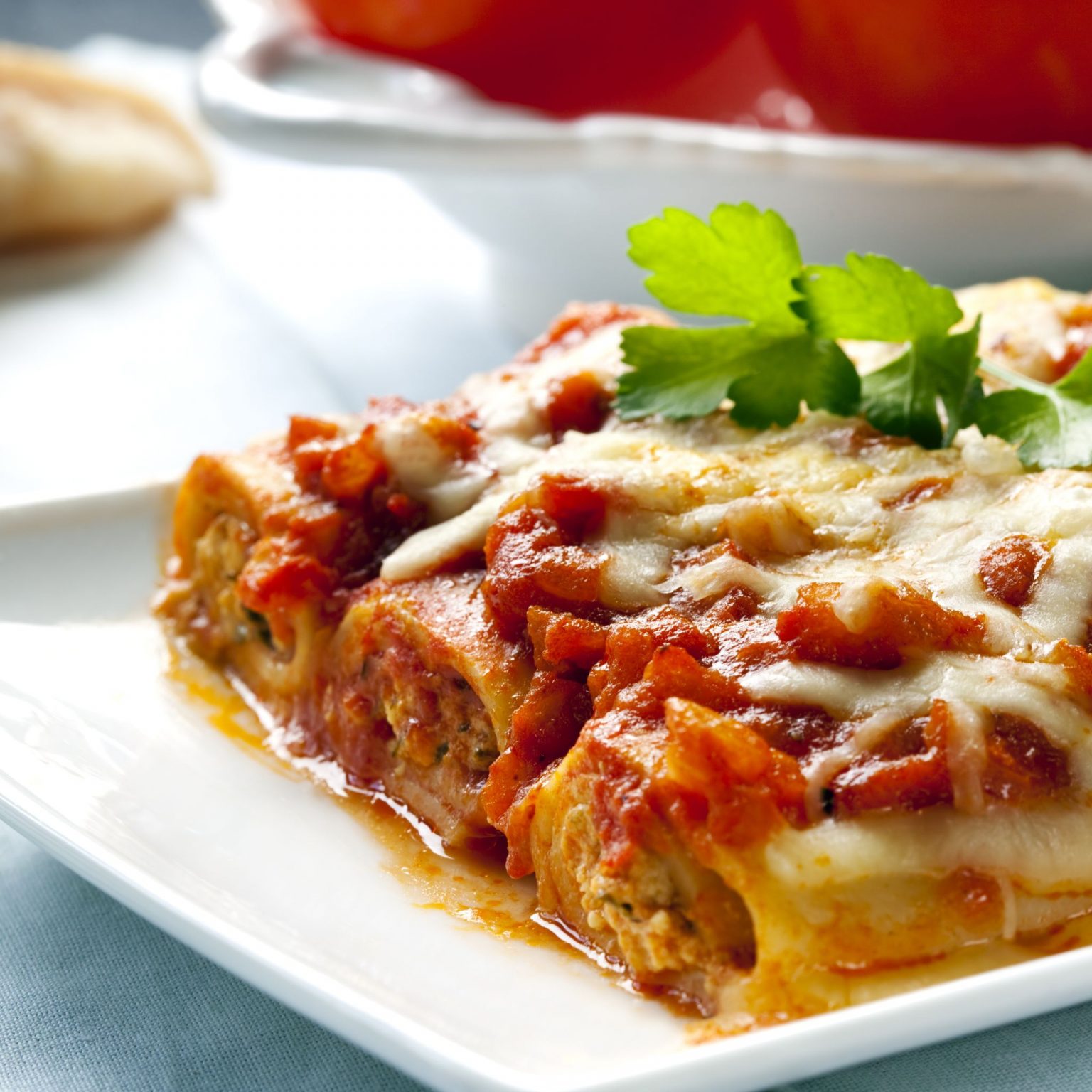 Category:
Oven Dishes
|
With Meat & Poultry
1 packet MITSIDES Cannelloni
50 gr. mincemeat
½ grated onion
salt, pepper, grated nutmeg
1 tin MITSIDES chopped peeled tomatoes (400 g)
1 egg
100 gr. grated parmesan
1 jar MITSIDES Napoletana sauce.
Bechamel Sauce:
3 tablespoons butter
3 tablespoons plain flour "00"
2-3 glasses milk, tepid
Salt, pepper, nutmeg
Fry onion in a pan with a little oil until golden. Add mincemeat and cook for about 15 minutes. Add tomatoes, salt, pepper and grated nutmeg and cook over low heat for a further 15-20 minutes until tomato juice is absorbed. Remove from heat and stir in the egg, half the parmesan and 2-3 spoonfuls of the Béchamel sauce.
 In a large pot of boiling salted water add some oil and cook the cannelloni for about 5 minutes. Remove and strain under cold water. Allow to cool and fill with mincemeat mixture.
Grease an ovenproof pan and place the stuffed cannelloni next to each other. Cover with the Béchamel sauce and spread the tomato sauce on top. Sprinkle with remaining grated parmesan and bake in the oven (180°C) for about half an hour until brown.
Preparation of Béchamel Sauce:
Melt butter in a pan. Remove from heat and gradually add flour, stirring continuously. Return to moderate heat and gradually add milk, salt, pepper and nutmeg and bring to boil stirring until cream thickens.