Chick Peas In Tomato Sauce (Chopped Tomatoes & Tomato Paste)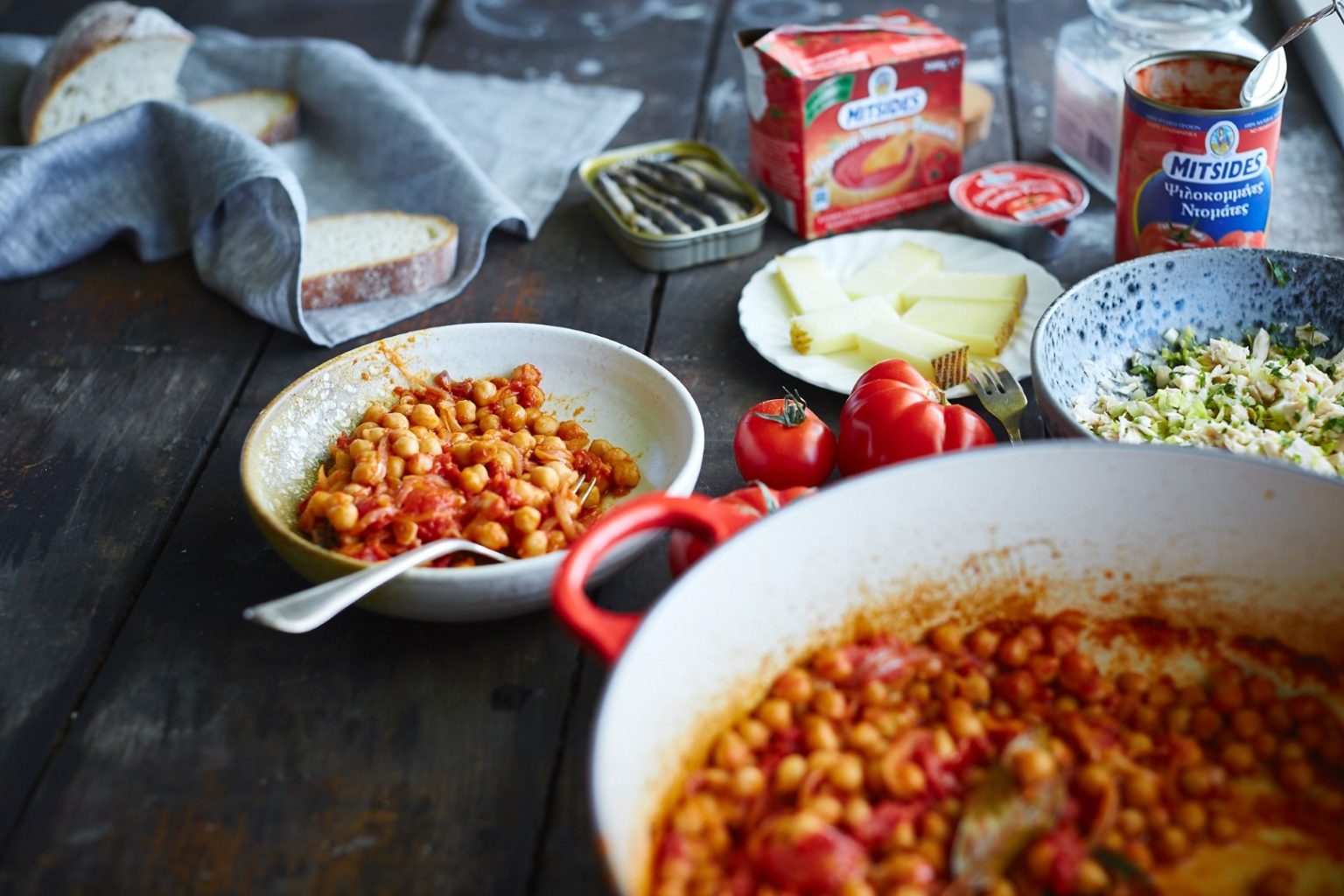 1 & 1/2 cups dried chick peas (soaked overnight)
1 medium red onion, sliced
1 teaspoon Mitsides Tomato Paste
1/2 can Mitsides Chopped Peeled Tomatoes
1/4 cup Mitsides Passata
1 fresh tomato, sliced
2 medium cloves of garlic, sliced
1/2 dry chilli (1 whole chilli for spicy)
1 dry bay leaf
2 fresh sprigs of thyme
1 pinch sugar
salt & pepper to taste
olive oil for coating the bottom of your cast iron pot
1 & 1/2 cups of the broth in which the chick peas are boiled
1.    Discard the chickpea soaking water. Boil the chick peas for twenty minutes. 
2.    Preheat the oven to 175C. In a large cast iron pan, drizzle olive oil to coat the bottom. Using a slotted spoon, transfer the chick peas into the pot. 
3.    Add your tomato paste, crushed tomatoes, passata, bay leaf, garlic, thyme, chili, sugar, and salt and pepper. Scatter the sliced red onion and tomato on top. 
4.    Cover with the pot with a lid and place in the oven for 1 & 1/2 hours or until done. They are done when they are soft and not crunchy when eaten.