Chicken Noodle and Egg Soup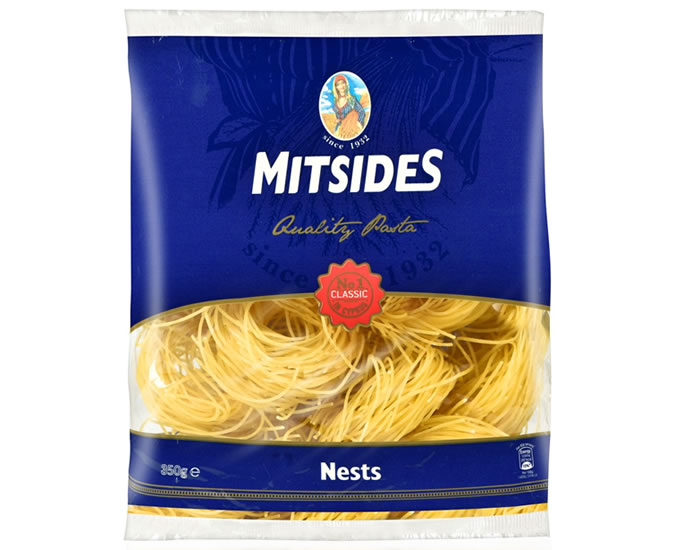 Category:
Soups
|
With Meat & Poultry
125g MITSIDES Nests
3 eggs
1 ½ litres chicken stock
2 tablespoons chopped fresh coriander or parsley
1 cup finely sliced cooked chicken
salt, pepper
1. Whisk eggs in a small bowl and stir in the coriander or parsley. Heat a small non-stick frying pan and pour in 3 tablespoons of the egg mixture, swirling to cover the base. Cook until set. Empty the pancake into a dish and repeat until all egg mixture is used up.
2. Roll each pancake up and cut thinly into shreds. Set aside.
3. In a large saucepan bring the chicken stock to a boil and add the pasta, breaking it into short lengths. Boil for 4- 5 minutes and then add the chicken and salt and pepper to taste. Heat through for another 2 minutes, stir in the egg shreds and serve.