Chickpea and Cauliflower patties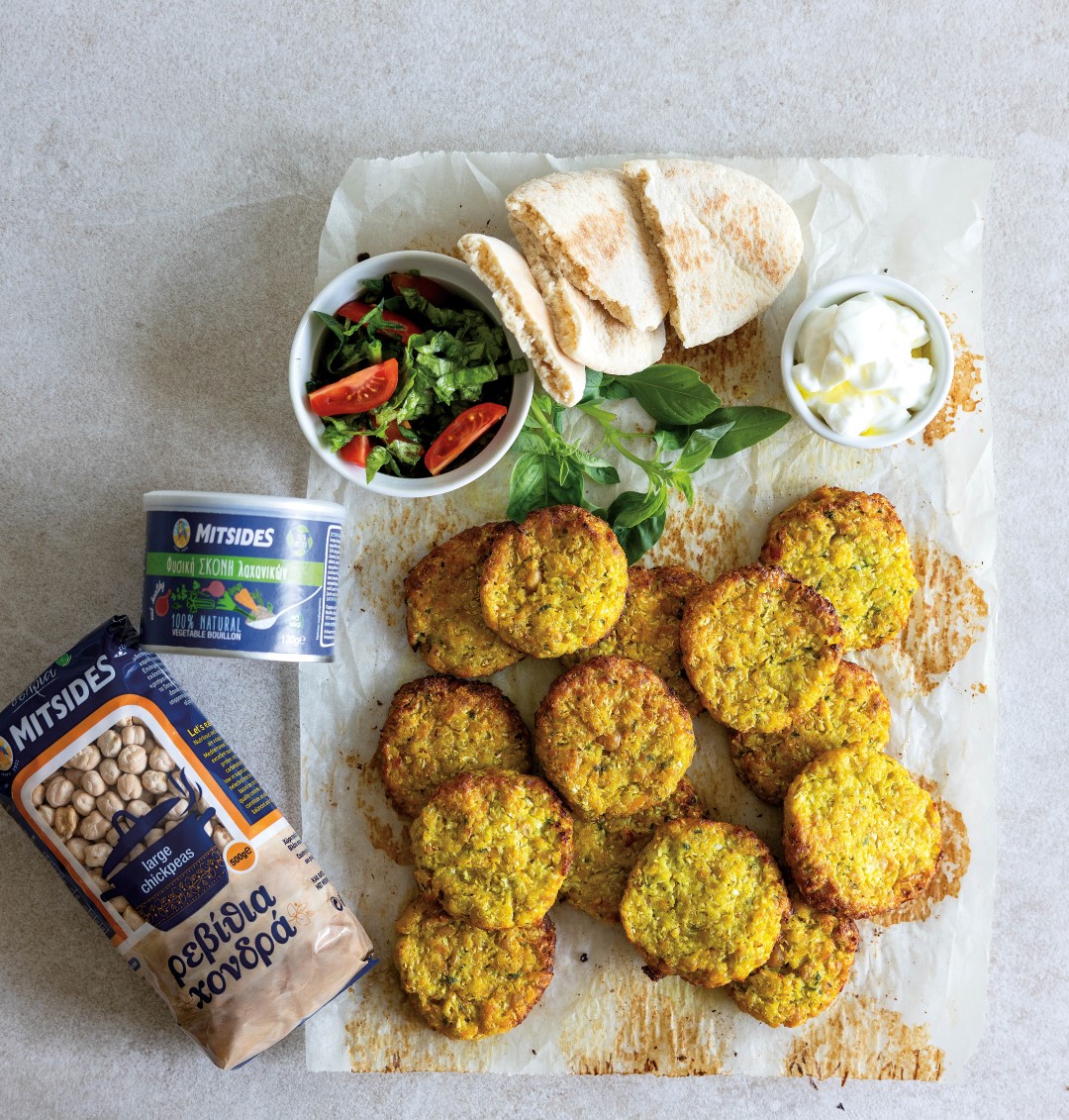 Category:
For Kids
|
Oven Dishes
|
Rice & Pulses
1 cup Mitsides Large Chickpeas, cooked
2½ cups grated cauliflower
1½ cups Halloumi cheese, grated
¼ cup parsley, finely chopped
2 Tbsp honey or maple syrup
3 eggs, beaten
1 tsp turmeric
1 tsp dry mint
1 tsp Mitsides Vegetable Powder
Olive oil
Preheat the oven to 180°C.
In a bowl, mash the chickpeas. Add the cauliflower, halloumi, parsley, honey, eggs, turmeric, mint and vegetable powder. Mix well. Wet your hands and shape small patties. Place on a baking tray lined with baking paper. Brush the patties with some olive oil and bake in the oven for 25 minutes. Serve with pitta bread and yogurt.