Conchiglie with sausage and cream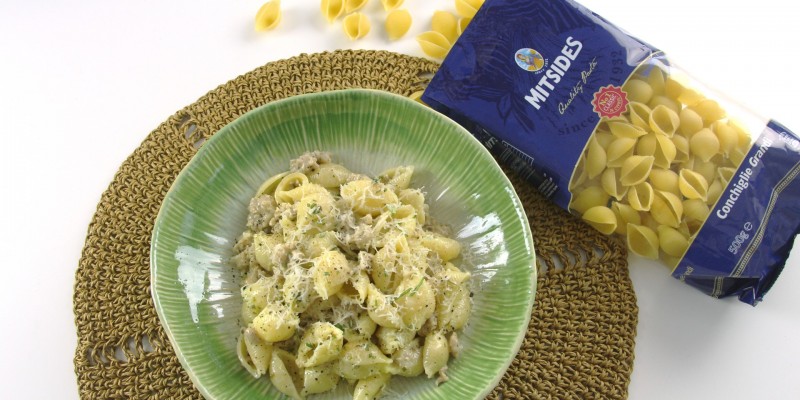 Category:
With Meat & Poultry
1 pack Mitsides conchiglie grandi 500g
1 pack English pork sausages 430g
1 garlic clove, minced
1 Tbsp rosemary, chopped
½ cup white wine
½ cup heavy cream
2 Tbsp olive oil
Parmesan cheese
salt and pepper
Firstly, prepare the sausages. Remove them from their membrane film and place the meat on a chopping board. Using a fork, break the meat so that it resembles minced meat.
In a frying pan add the olive oil and fry the garlic. Add the pork sausages and continue to break the meat with a fork. Once the sausage mince has slightly browned, add the wine and cook until almost absorbed. Add the cream, rosemary, salt and pepper, mix well and take off heat.
In the meantime, cook the pasta following pack instructions. When ready, drain and add to the sauce. Mix and serve with parmesan cheese.