Conchigliette with rocket pesto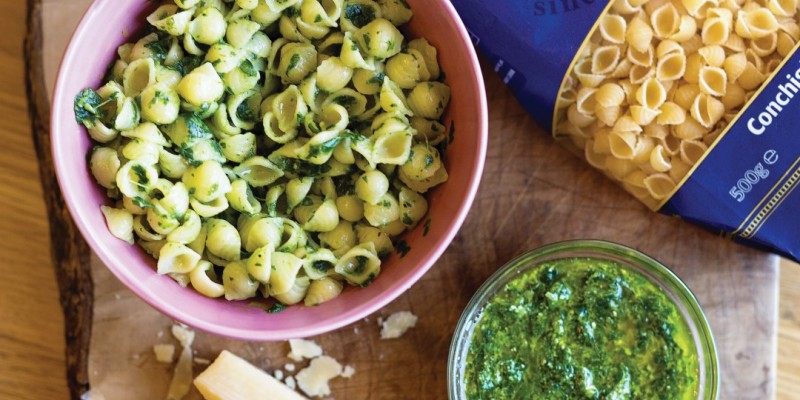 Category:
For Kids
|
Vegetarian
250g Mitsides Conchigliette pasta
1 tsp organic low-salt vegetable powder
1 packed cup rocket leaves, coarsely chopped
¼ cup extra virgin olive oil
2 Tbsp parmesan cheese
½ tsp garlic, minced
1 Tbsp lemon juice
Cook the pasta in plenty of boiling water together with the vegetable powder. Meanwhile, add remaining ingredients in a food processor and pulse until a runny pesto is formed. When the pasta is cooked, serve in bowls and add 1 tbsp of pesto in each bowl. Mix and add some more grated parmesan if you like.