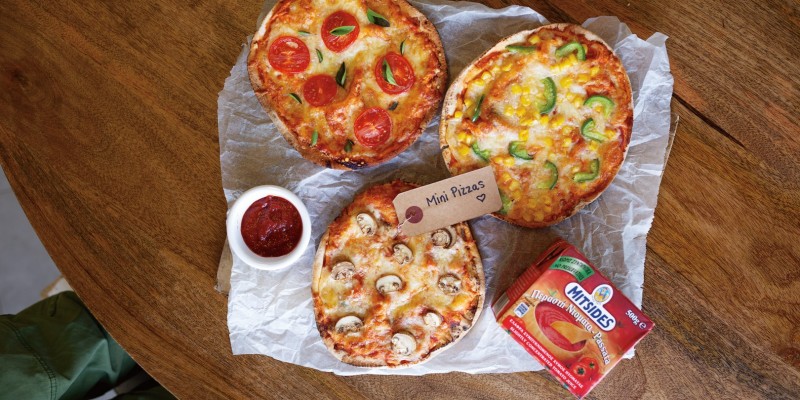 Category:
Breads & Doughs
|
For Kids
|
Oven Dishes
4 mini Lebanese pita breads
1 cup mozzarella, grated
Homemade tomato sauce:
1 pack Mitsides passata 200g
½ onion, chopped
½ garlic clove, finely chopped
1 tsp fresh basil, chopped
1 tsp Mitsides Vegetable Powder
3-4 cherry tomatoes, finely chopped
1 tsp olive oil
Preheat the oven to 180°C. In a small saucepan heat the olive oil and add the onion and garlic. Cook until softened but not browned and add the cherry tomatoes, passata, basil and vegetable powder. Let the sauce simmer for 15 minutes until it thickens. Let it cool for a few minutes.
Place the pitas on a baking tray lined with baking paper. Using a tablespoon, spread some tomato sauce on the pizzas. Add some grated mozzarella and add your favorite toppings (I usually use mushrooms, sweetcorn, green peppers, cherry tomatoes, etc). Bake in the oven for about 10 minutes, or until the cheese has melted.