Fennel, Orange & Pecan Bulgur Salad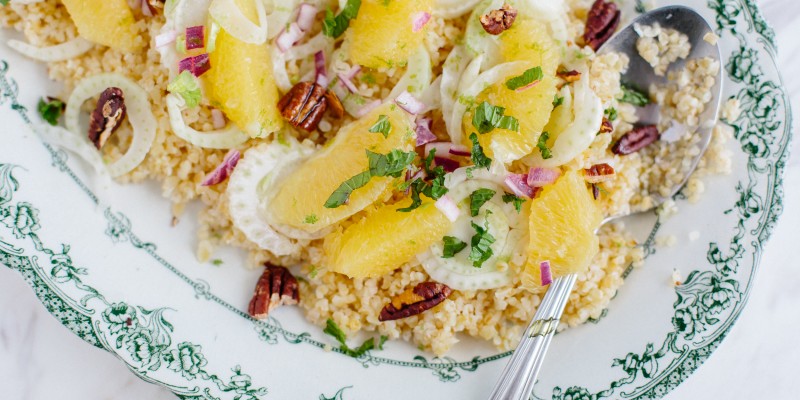 1 medium sized fennel bulb
1 small orange
1 tsp finely chopped mint
1/4 cup roasted pecans
zest of 1/2 lime
juice of 1 lemon
1 tbs olive oil
salt & pepper to taste
1 cup cooked Mitsides Bulgur Wheat
Remove the fennel bulb's hard exterior and finely slice it into rings.
Chop the orange into small wedges. Do this by chopping off the exterior of the orange, and then using a sharp knife to cut wedges out between the skin off the orange. Try to do this over the salad bowl to save the juices that will run out.
Add all the ingredients into a bowl and mix together.