Fresh herb spaghettini with lemon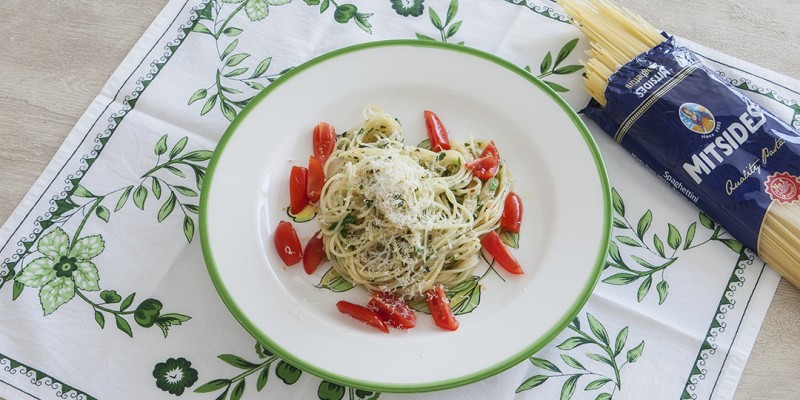 1 pack Mitsides spagettini 500g
6-7 tablespoons olive oil
2 cloves garlic, crushed or finely chopped
1 teaspoon chili flakes
Zest of 2 lemons
10 cherry tomatoes, cut in quarters
1 cup. fresh parsley, chopped
1 cup. fresh basil, chopped
½ cup. fresh oregano, chopped
½ cup. mint leaves, chopped
salt and pepper
grated Parmesan
Cook the pasta in plenty of salted boiling water following pack instructions. When ready, drain and set aside.
Meanwhile, in a saucepan, heat the olive oil and add the garlic, chili flakes and zest of 1 lemon. When the garlic starts to release its aroma, turn off the heat.
Add drained pasta to the pan along with 2-3 tablespoons of the pasta water, all the herbs, tomatoes, the remaining lemon zest, salt and pepper and mix well. Serve on plates with freshly grated parmesan!