Fusilli pasta with sundried tomatoes, zucchini and feta cheese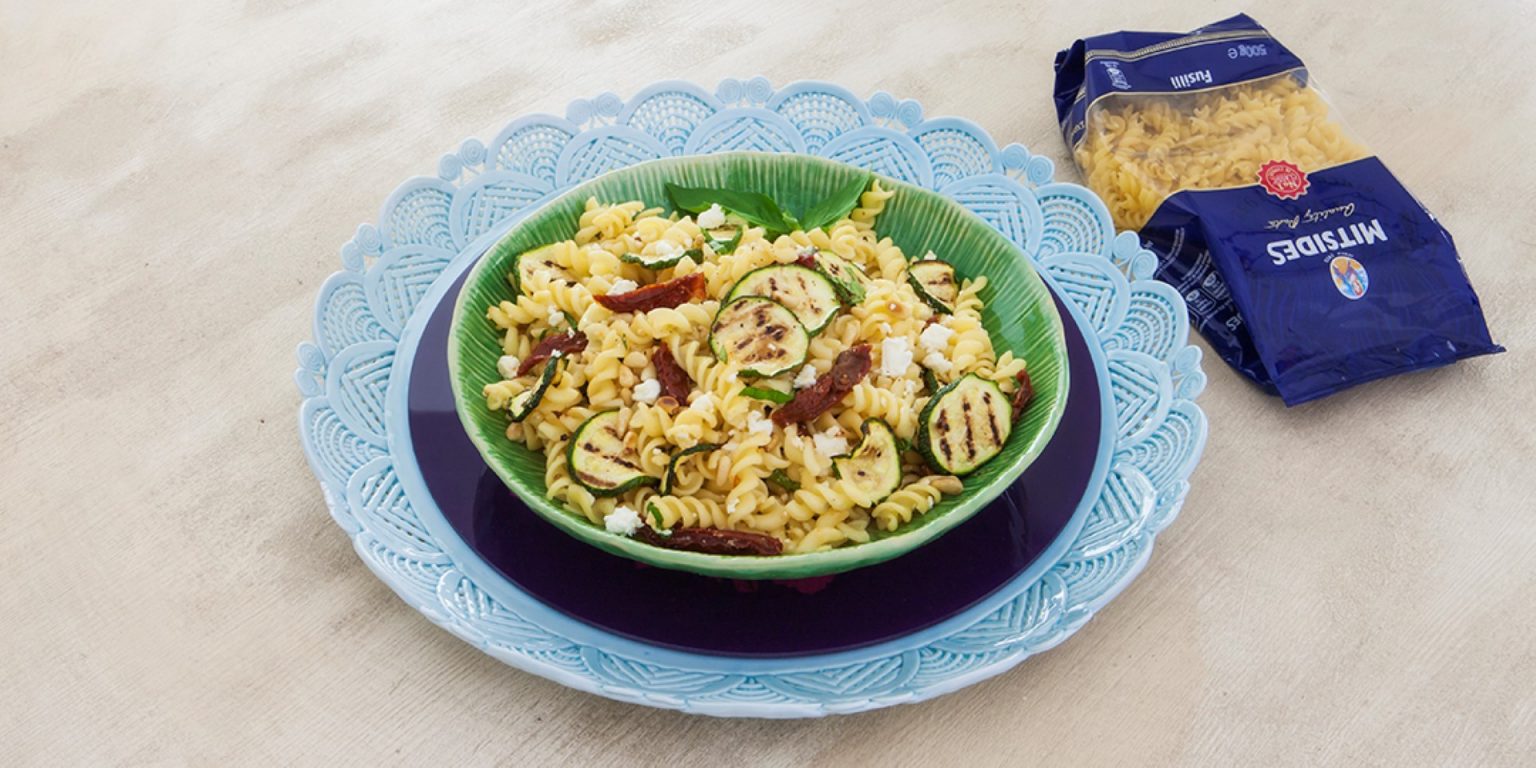 Category:
Salads
|
Vegetarian
1 packet fusilli Mitsides (500g)
2 zucchini, cut diagonally into slices 0,5cm thick
200g. Sundried tomatoes, cut into strips
200g. feta cheese, crushed with a fork
1 handful of pine nuts
20 basil leaves, chopped
For the sauce (optional):
10 fresh mint leaves
1/3 cup olive oil
Juice of ½ lemon
some salt
Brush a grill pan with a little olive oil and arrange the zucchini in rows.  Cook each side for about 5 minutes, or until you can see the grill lines on the zucchini.
In another pan, put the pine nuts and toast on medium heat until golden brown. Allow to cool.
Meanwhile, in plenty of salted boiling water cook the pasta following package directions. When it is ready, drain and rinse with cold water to stop the pasta from cooking.
 In a large bowl, put the pasta with all ingredients and stir.
To prepare the sauce, put all the ingredients in a food processor (blender) and mix well until you have a smooth sauce. Drizzle on top of your pasta and serve.