Fusilli With Village Sausage And Mushrooms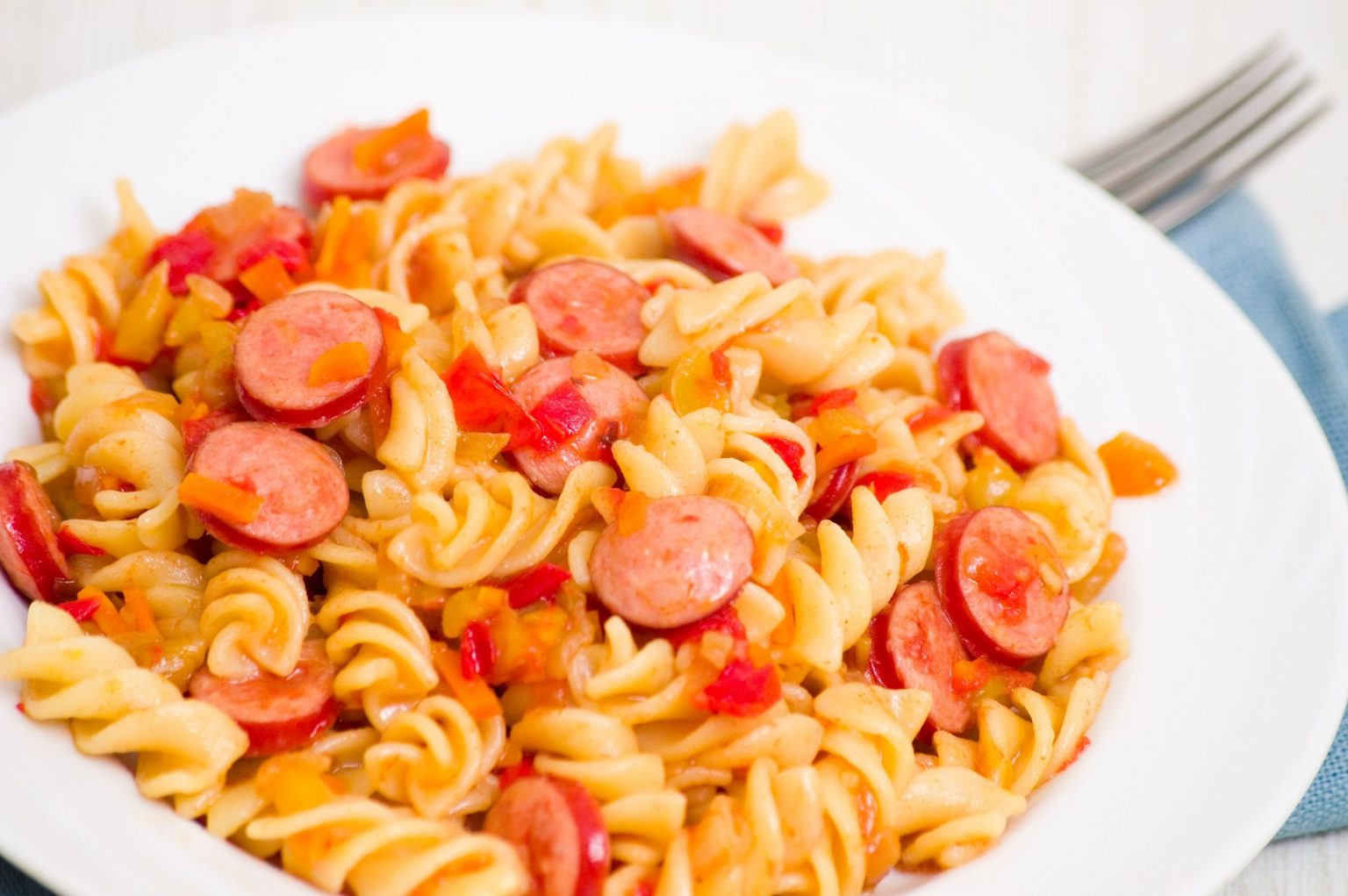 Category:
With Meat & Poultry
1 packet MITSIDES Fusilli (500g)
200g village sausage, sliced
300g mushrooms, sliced
30g butter
3 tablespoons olive oil
1 tin MITSIDES chopped peeled tomatoes (400g)
1 onion, finely chopped
1 carrot, thinly chopped
1 bay leaf
1 tablespoon fresh herbs (thyme, marjoram, etc)
2 - 3 tablespoons chicken stock
Salt, pepper 
Heat olive oil and butter in a pan and gently fry the onion and carrot. Add the bay leaf, the sausage slices and the mushrooms and cook until golden.
Add the tomatoes and stock, season and simmer until the sauce slightly thickens. Add the herbs, stir and remove from the heat.
Meanwhile, add the pasta to a large saucepan of plenty of salted, boiling water and boil, uncovered, until al-dente. Drain, mix with the sauce and serve.