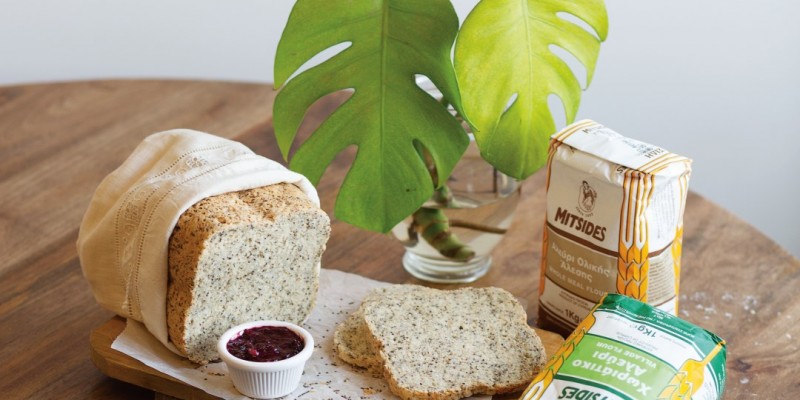 Category:
Breads & Doughs
|
For Kids
200g Mitsides Plain Flour
200g Mitsides Wholemeal Flour
230g Mitsides Village flour
30g chia seeds
2 Tbsp sesame seeds
450 ml water
1 Tbsp unsalted butter, melted
1 Tbsp olive oil
1 tsp fine sea salt
1 sachet instant yeast
breadmaker 
In a small bowl, mix the chia seeds and sesame with 100ml of water. Within a few minutes the mixture will become like a jelly. In the bucket of your bread maker, add the remaining water and then the butter and oil. Add the Chia mixture, the salt and follow with the flour. Make a little hole in the flour and add the yeast.
Close the lid of the machine, select the whole meal option and wait for the dough to be kneaded well by the machine (about 2-3 minutes). Remove the dough from the bucket so you can remove the mixer paddle. Put the dough back in the machine, close the lid and let the bread maker do its job! Your bread will be ready in about 3 hours.