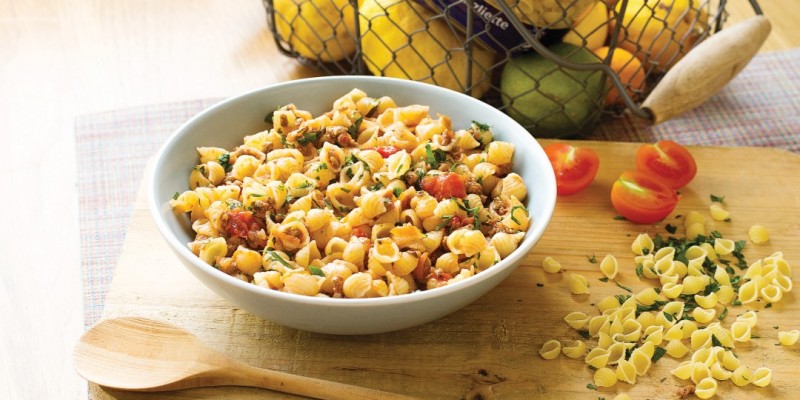 Category:
For Kids
|
With Meat & Poultry
200g Mitsides Conchigliette
150g minced beef or chicken­­­
1 Tbsp sunflower oil
1 small onion, chopped
1 garlic clove, minced
1 Tbsp leek, chopped
1 carrot, grated
1 zucchini, grated
2 ripe tomatoes, chopped (or 200g Mitsides chopped tomatoes)
1 tsp Mitsides tomato paste
1 Tbsp parsley, chopped
100ml low salt vegetable stock
Heat the sunflower oil in a pan. Add the onion, garlic, leek, carrot and zucchini and sauté for 3 minutes. Add the minced meat and sauté for a few minutes until browned. Add the tomatoes, paste, parsley and vegetable stock. Bring to a boil, reduce the heat, cover and simmer for 15-20 minutes.
Meanwhile, cook the pasta in plenty of boiling water following pack instructions. Drain pasta, mix with the Bolognese and serve in bowls.