Kids favourite pasta salad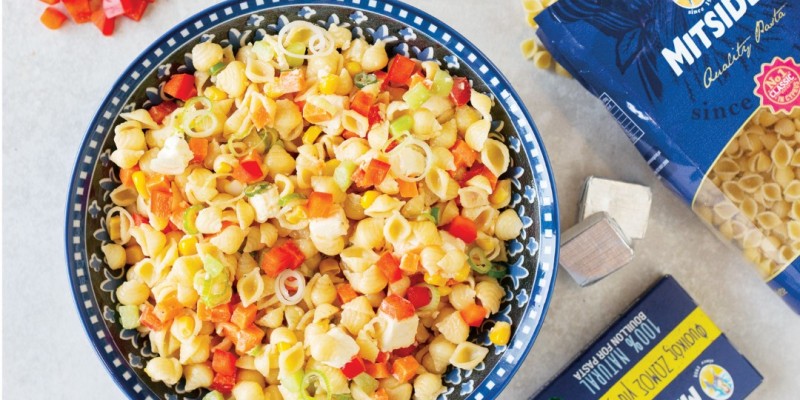 Category:
For Kids
|
Salads
1 pack Mitsides Conchigliette (500g)
2 cubes Mitsides bouillon for pasta
300g sweetcorn
4-3 spring onions including greens, chopped
1 large cucumber, deseeded and diced
1 carrot, diced
1 red pepper, deseeded and diced
200g soft cheese, diced
5-6 Tbsp mayonnaise or yogurt
2 Tbsp Ketchup
1 Tbsp olive oil
Salt & pepper
In plenty of boiling water dissolve the bouillon cubes. Add the pasta and cook following package directions until al dente. Drain with cold water and allow to cool.
In a large bowl, add the pasta and the remaining ingredients and stir well. Cover the bowl with plastic wrap and store in the refrigerator for a few hours before serving.