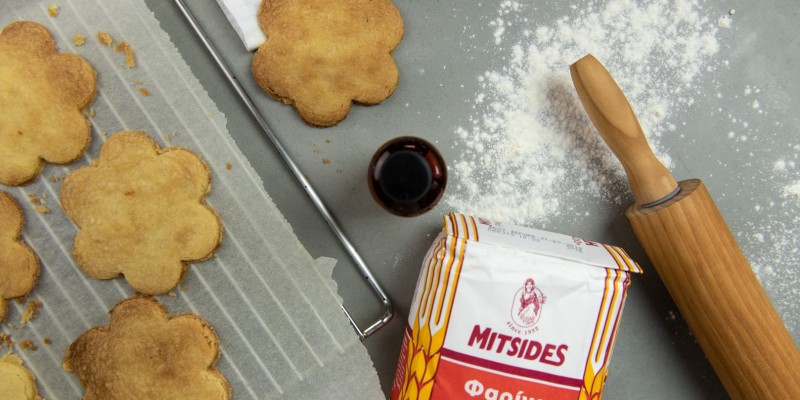 Category:
Pastries & Sweets
350g Mitsides Plain Flour, sifted
300g unsalted butter, softened
110g icing sugar
1 tsp vanilla extract
Preheat the oven to 180°C. Mix the butter with icing sugar in a mixer until fluffy. Add the vanilla extract and sifted flour and mix again.
Place the dough on a floured surface. Cover with parchment paper and roll out with a rolling pin to about 0,5cm thickness. Cut cookies with a cookie cutter and place on a baking tray lined with parchment paper. Bake for 12-15 minutes. Let the cookies cool completely. They will be thin and crunchy.