Lemon Bread with poppy seeds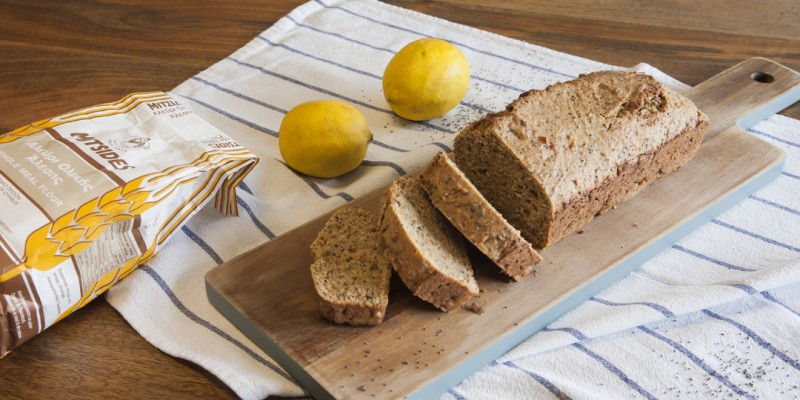 250g Mitsides wholemeal flour
60g coconut sugar
½ teaspoon baking soda
2 Tablespoons poppy seeds
1 teaspoon chia seeds
¾ cup coconut oil, melted
1 cup coconut yogurt
1 Tbsp vanilla
½ tsp salt
2 eggs, beaten
1 teaspoon lemon zest
4 Tablespoons lemon juice
Preheat the oven to 180 C®. Line a loaf tin pan with parchment paper.
In a large bowl mix the flour with coconut sugar, baking soda, lemon zest, salt, poppyseeds, chia seeds. Mix well.
In a bowl, add the coconut oil, coconut yogurt, vanilla, lemon juice and eggs and whisk together. Add wet ingredients to dry ingredients and mix until combined.
Pour the batter in the load tin and bake for about 45 minutes. It's ready when you insert a sharp knife in the middle and comes out clean.
Enjoy with your morning coffee or tea!