Linguine with red tuna sauce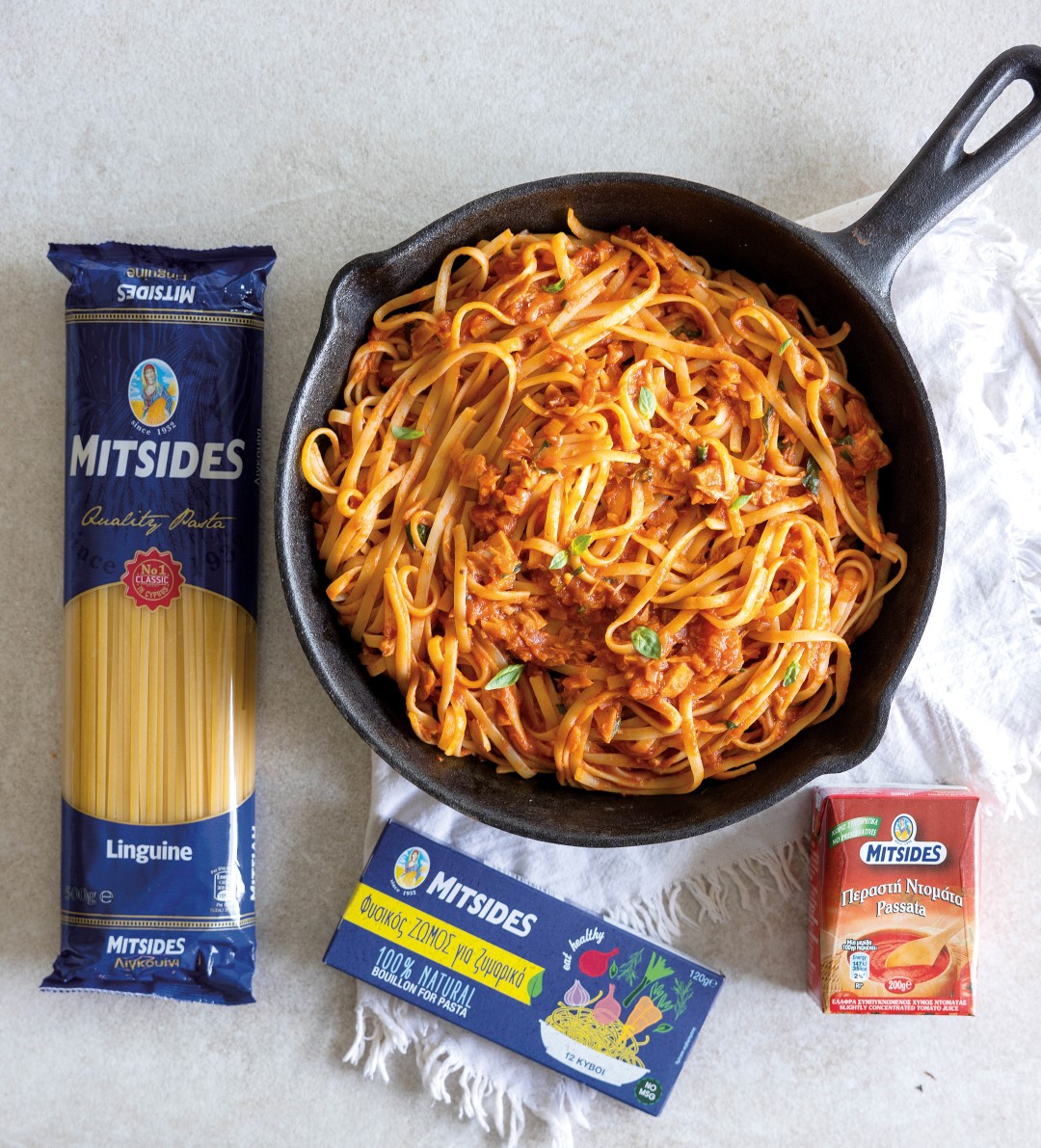 Category:
For Kids
|
With Seafood
1 pack Mitsides Linguine (500g)
1 cube Mitsides Bouillon for Pasta
1 large tin tuna in olive oil, drained
1 pack Mitsides Passata (500g)
1 onion, finely chopped
1 garlic clove, minced
1 cup Mitsides Split Chickpeas, cooked and mashed
1 tsp Mitsides Vegetable Powder
10-15 fresh basil leaves
1 Tbsp olive oil
Salt & pepper
In a saucepan with plenty of boiling water add the bouillon. Once dissolved, add the pasta and cook following pack instructions. When ready, drain. Meanwhile, in a large skillet, heat the olive oil. Add the onion and garlic and fry until fragrant. Add the passata and vegetable powder and cook on low heat for 15 minutes. Add the chickpeas and tuna, salt, and pepper. Add the drained pasta to the sauce, add the basil leaves, mix and serve!