Linguine with tuna and lemon sauce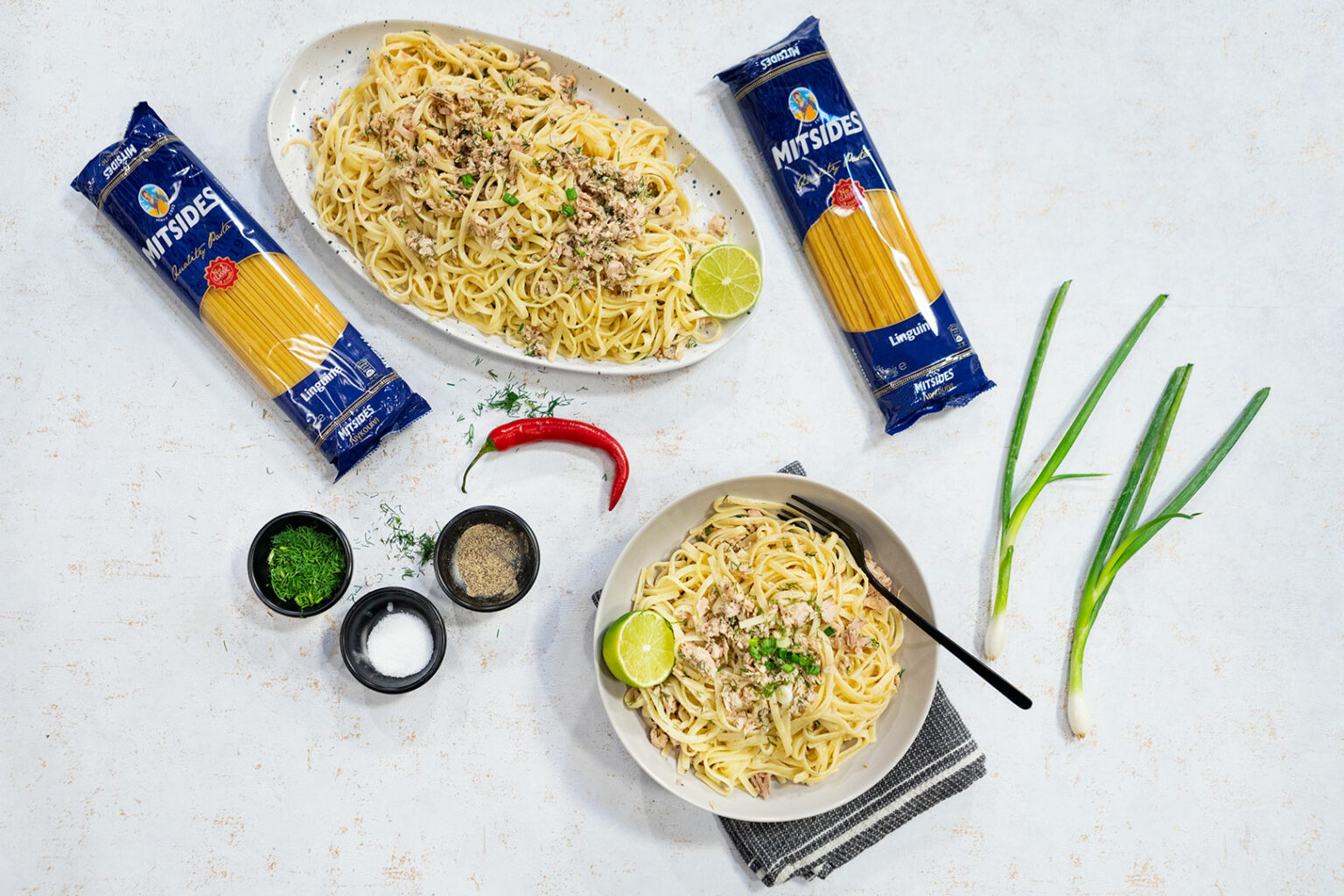 1 pack of Mitsides Linguine
2 cans of tuna in water (well drained)
Juice and zest of 2 lemons
1½ cup dill (finely chopped)
2-3 spring onions (finely chopped)
1 chili pepper (cut in 2)
40ml olive oil
Salt and pepper
Bring the pasta to a boil in a sauce pan with plenty of salted boiling water, as per the package instructions.
Meanwhile, add the drained tuna in a bowl and mix it with the lemon zest, lemon juice and half of the dill. Add salt and pepper.
In a large frying pan, add the olive oil and sauté the spring onions with the chili pepper. Once the olive oil is fragrant, remove the chili pepper.
Drain the cooked linguine and add them to the frying pan with the spring onions. Stir well.
Add the tuna mix and the rest of the dill on top. Mix together and serve!