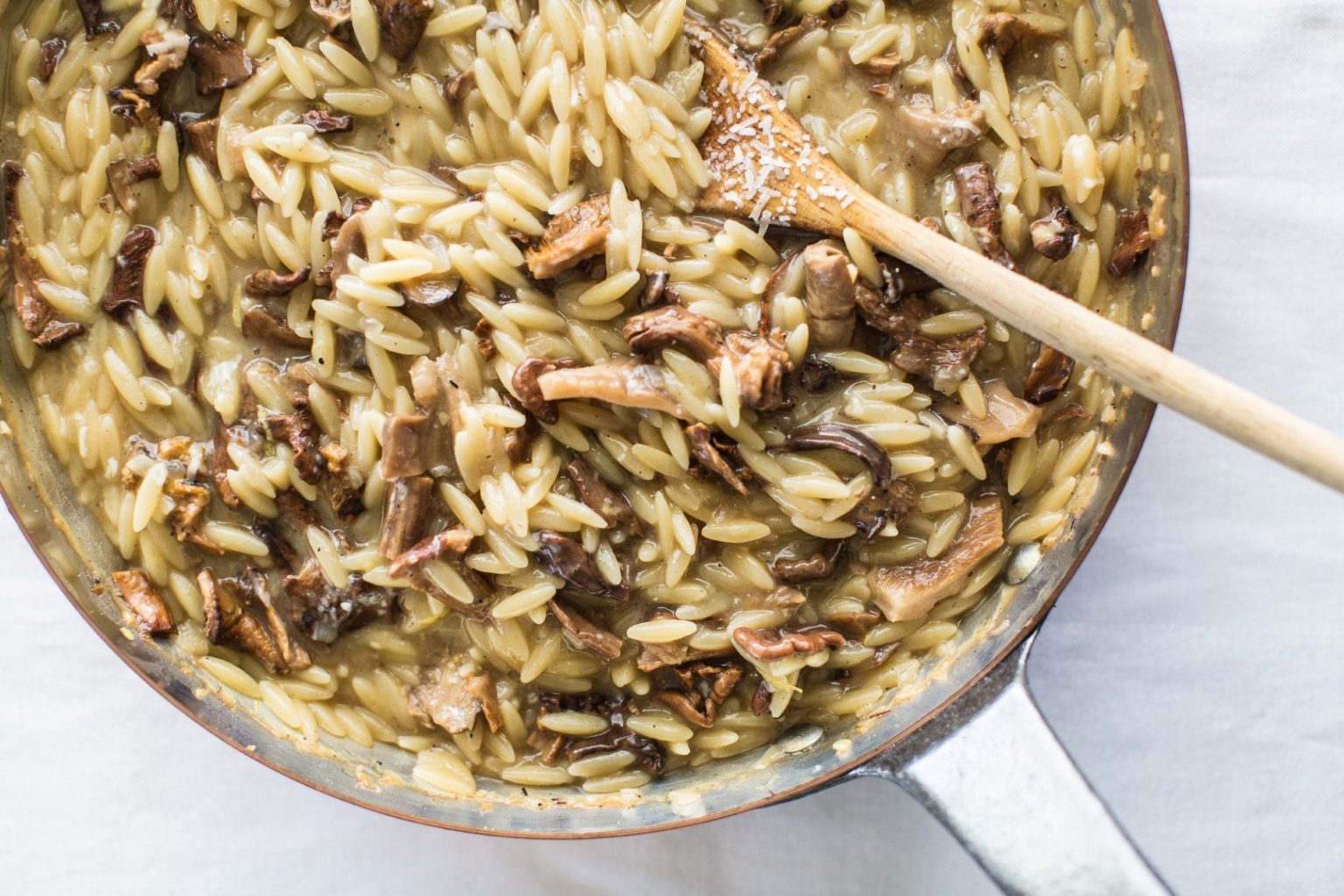 1 & 1/4 cups Mitsides Orzo
1 tsp olive oil
2 tbs salted butter
1/2 cup finely diced shallot
1 finely diced garlic
15 g dried wild mushrooms (I used mixed)
1/4 cup white wine
3 cups chicken broth (including leftover water used to re-hydrate mushrooms)
1/4 cup grated Parmesan cheese
1 tsp lemon zest
1 tbs lemon juice
chopped parsley for garnish
1. Pour enough boiling water to cover the dried mushrooms so they re-hydrate. Once re-hydrated, remove mushrooms from water and dice.
2. Add enough chicken stock to the leftover mushroom water to make 3 to 4 cups.
3. Add 1/2 tbs butter and 1/2 tsp olive oil to a pan on high heat. Fry the onion and garlic. Once softened, add the chopped mushrooms. Fry for about 1 minute. Add the white wine and stir until the wine evaporates.
4. Add the Mitsides orzo into the pan, ensuring that the orzo is coated by the ingredients. Add the chicken broth to cover the orzo. Add salt and pepper to taste. Cook until the orzo is al dente – you may need to add more chicken broth.
5. Once the orzo is al dente, switch off the heat and stir in remaining butter, parmesan cheese, lemon zest and lemon juice.
6. Serve immediately and garnish with chopped fresh parsley and parmesan cheese.