Oat cookies with Ginger and Lemon zest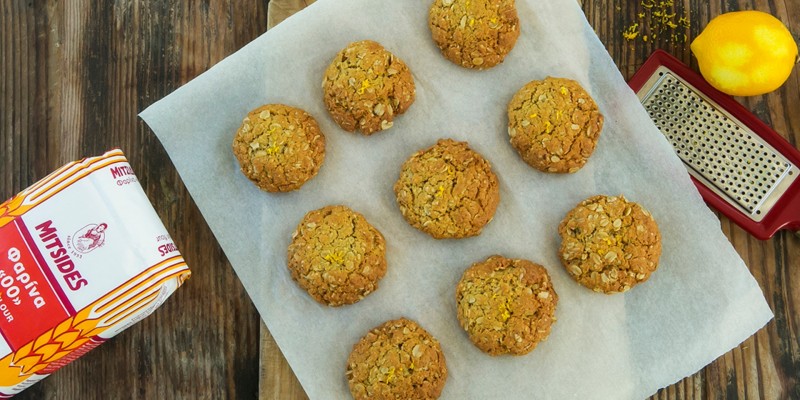 Category:
Pastries & Sweets
2 cups oat flakes
1 cup Plain flour (farina "00") Mitsides
1 cup soft brown sugar
1 teaspoon vanilla
1 ½ teaspoon baking soda
Zest of 2 lemons
1 teaspoon ginger powder
5-6 tablespoons orange juice
¼ cup sunflower oil 
1. Preheat oven to 180 ° C and line a baking try with greaseproof paper.
2. Combine all ingredients in a large bowl, mix and shape into balls of about 5-6 cm in diameter. Place them in lines on the tray and with a fork (or your hand) press them gently downwards to them cookie shapes. If the mixture is too moist you can add more flour or oats, and if it is too dry you can add more orange juice.
3. Bake in oven for about 14 minutes. Remove from oven and leave in tray for 5 to 10 minutes to cool slightly.