Orzo with broccoli and mushrooms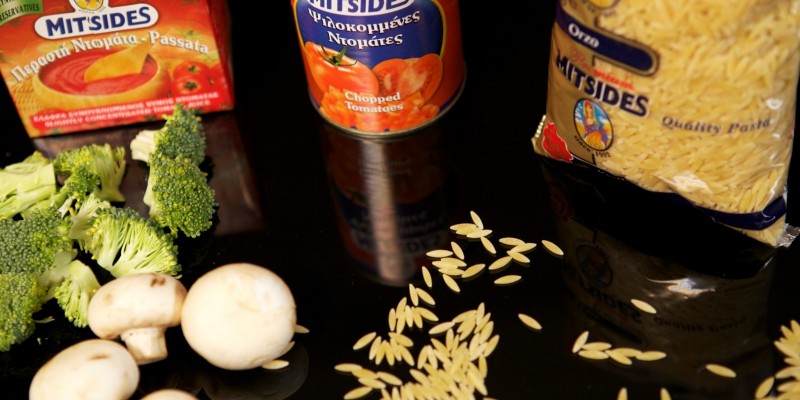 Category:
Oven Dishes
|
Vegetarian
500g Orzo MITSIDES 
200g mushrooms 
2 tablespoons olive oil
1 medium sized broccoli (florets only)
some sprigs of fresh basil
500g Passata MITSIDES
200g Chopped peeled tomatoes MITSIDES
40g parmesan cheese, grated
Preparation of the stock.
In a saucepan heat some olive oil and gently fry one third of the mushrooms and broccoli. Season with salt and pepper. Add 500ml of hot water and some leaves of fresh basil. Simmer for 20 minutes over low heat. Remove the broccoli and mushrooms and set the stock aside.
Preparation of the sauce    
Add the chopped tomatoes and the passata to the prepared stock, along with some olive oil and stir. Simmer over low heat for 5 minutes.
Preparation for the baking dish
Oil a large baking dish with a little olive oil. Pour some sauce to cover the bottom of the dish and pour over the orzo. Drizzle with the remaining sauce and top with the remaining uncooked mushrooms and broccoli. Cook in the oven for 30 minutes at 180°C. Sprinkle with grated parmesan cheese and serve.