Orzo with lemon, chicken and pesto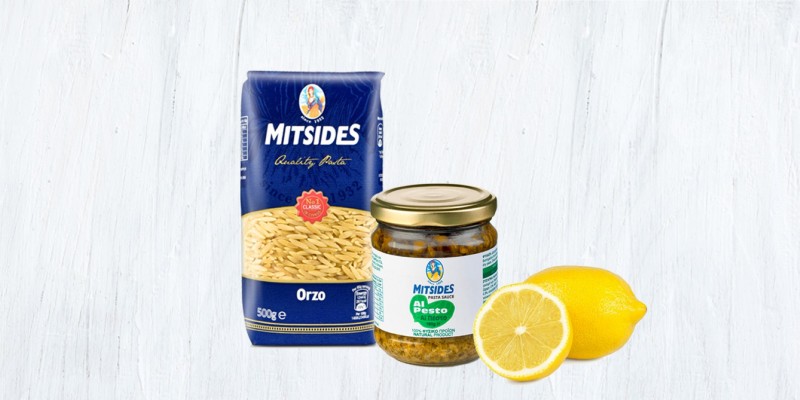 Category:
With Meat & Poultry
1 Pack Mitsides Orzo 500g
300g Chicken breast (cut in cubes).
1 medium size onion, chopped
2 cloves garlic, chopped
juice of 1 lemon
1 cup white wine
Salt and pepper
for the pesto:
15 fresh basil leaves
1 cup peanuts
½ cup olive oil
4 tablespoons grated Parmesan
Alternatively you can use our ready made Mitsides Pesto!
Firstly, make the pesto. Combine all ingredients in a blender and pulse until you have a smooth pesto. Set aside.
Cook the pasta in boiling water following pack instructions.
In a small casserole sauté the chicken breast until is golden brown, then add the chopped onion and garlic. When the onion is translucent add the lemon juice and white wine and let the alcohol evaporate.
Add the cooked orzo and 2-3 tablespoons of pesto and serve. Add salt and pepper to taste.