Pasta with Leeks, Mushrooms and Sun-Dried Tomatoes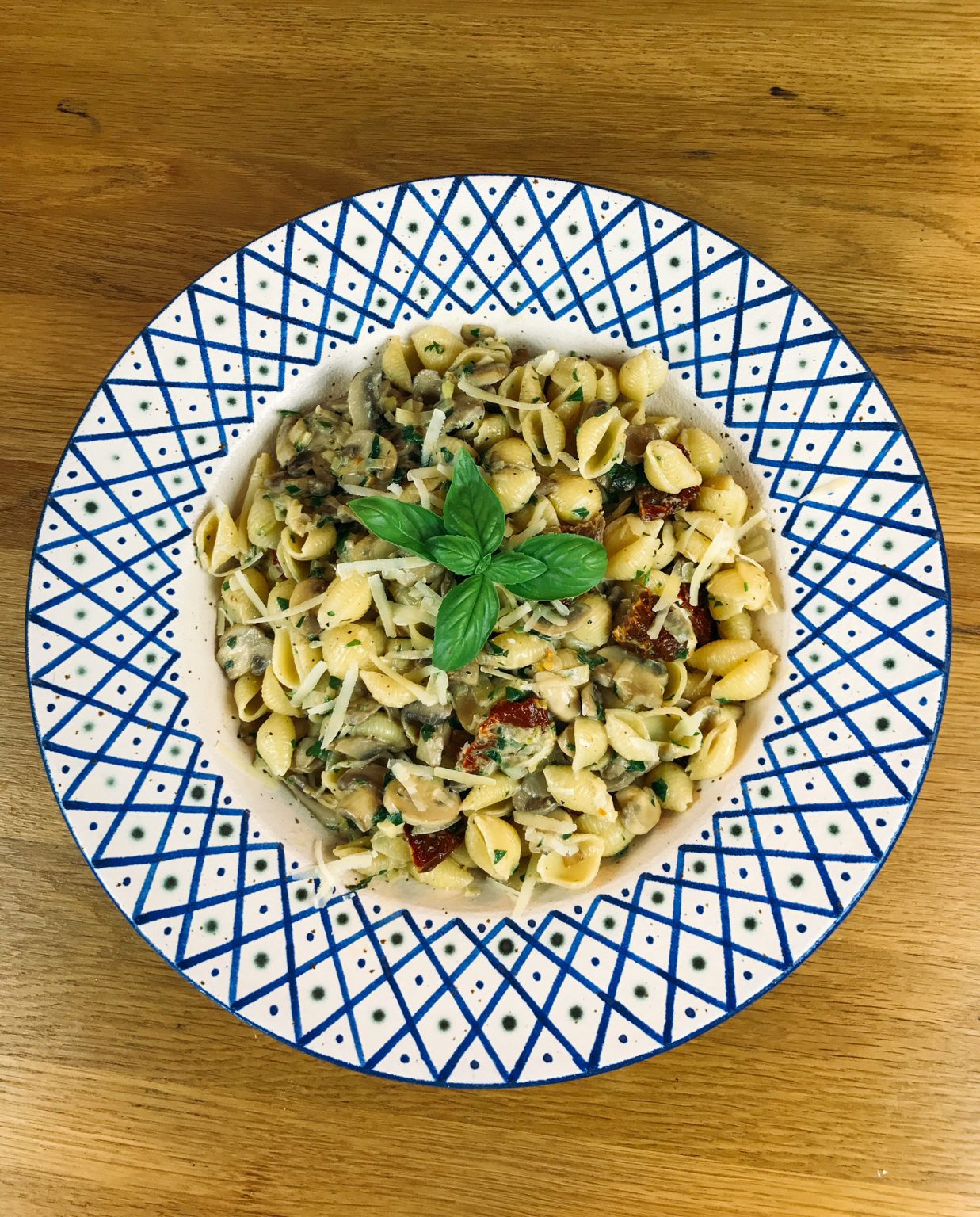 1 packet MITSIDES Conchiglie
3 tablespoons olive oil
1 large or 2 medium leeks
2 garlic cloves, crushed
2 cups mushrooms, cut in small pieces
6 sun-dried tomatoes, cut in medium pieces
3 tablespoons dry, white wine
4 tablespoons chicken or vegetable stock
6 tablespoons fresh cream
2 teaspoons fresh basil, chopped
2 teaspoons fresh parsley, chopped
Salt, pepper
1. Remove the tips of the leeks, cut in thin slices, wash and drain well.
2. Add the pasta to a large saucepan of plenty of salted, boiling water and boil, uncovered, until al-dente.
3. Meanwhile, heat the olive oil in a pan and gently fry the leeks and garlic for a few minutes. Add the mushrooms and cook until leeks are soft.
4. Add the wine and stock and simmer for a while. Add the sun-dried tomatoes and then the fresh cream and simmer, stirring for another 3 minutes. Add basil and parsley and season to taste.
5. Drain the cooked pasta, mix with the sauce and serve with freshly grated parmesan.