Pasta with Tuna and Olives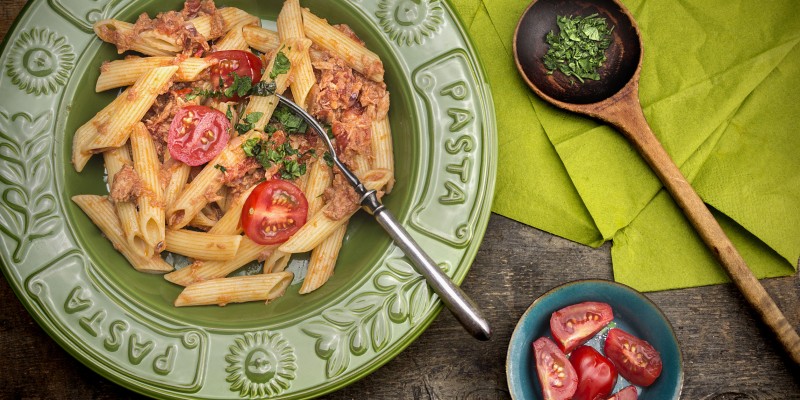 Category:
Vegetarian
|
With Seafood
1 packet MITSIDES Penne
3 tablespoons olive oil
2 garlic cloves, crushed
1 onion, finely chopped
2 celery stalks, thinly sliced
10 green olives, de-stoned and sliced
1 tin MITSIDES chopped peeled tomatoes (400g )
1 teaspoon fresh chopped oregano
1 teaspoon fresh chopped basil
2 tins white tuna, drained
½ bunch parsley, finely chopped
salt, pepper
1. Add pasta to a large saucepan of plenty of salted, boiling water and boil, uncovered, until al-dente.
2. Meanwhile, heat olive oil in a pan and gently fry the garlic, onion and celery. Add the tomatoes and olives and gently cook for 15 minutes.
3. Add the drained tuna along with the chopped oregano and basil, season to taste and simmer for another 5 minutes.
4. Drain the cooked pasta, mix with the sauce, sprinkle with the chopped parsley and serve.