Penne with tuna, cherry tomatoes and chili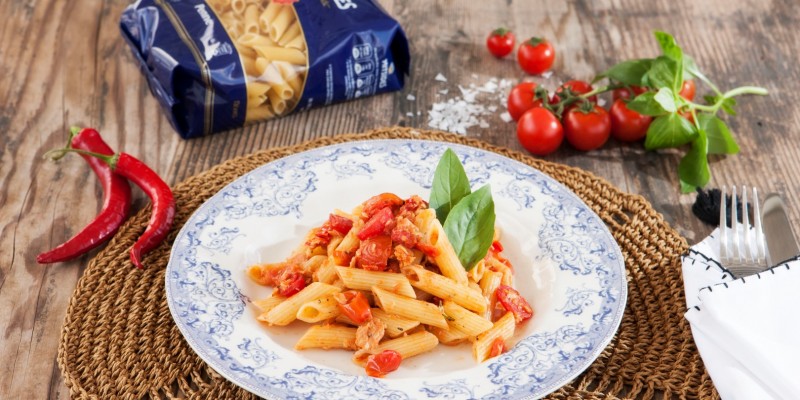 1 pack Mitsides penne 500g
1 large can of tuna in olive oil
20 cherry tomatoes, divided in two
3-4 tablespoons chopped tomatoes Mitsides
1 teaspoon tomato paste Mitsides
1 fresh chilli, cut into thin strips (include the seeds if you want it extra spicy!)
4-5 basil leaves
1 clove garlic
Olive oil
salt and pepper
1. Cook pasta following pack instructions.
2. In a skillet, heat the butter and olive oil and add the garlic and chili. When the garlic browns, remove it and add all the tomatoes (cherry tomatoes, chopped tomatoes and tomato paste). Add a little of the pasta broth and turn the heat down to medium. Add salt and pepper.
3. Add the tuna and mix well. Cook for another 2-3 minutes and finally add the basil leaves.
4. When the pasta is ready, strain, add it to the sauce and stir gently..