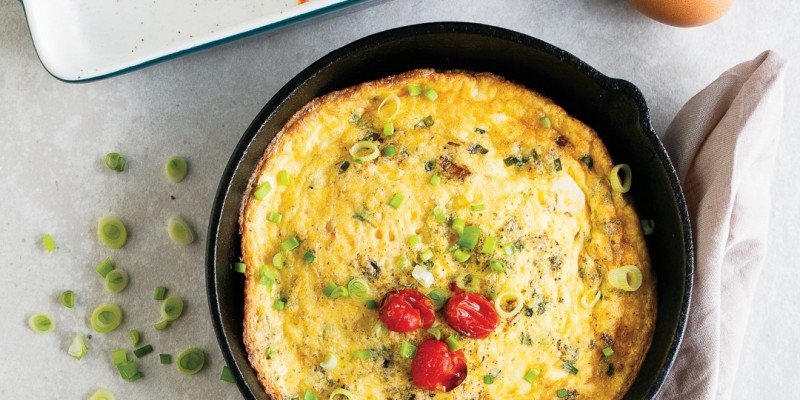 Category:
For Kids
|
Vegetarian
100g Mitsides white quinoa, cooked and cooled
1 Tbsp olive oil
3 spring onions, chopped
6 eggs
1 tsp dry oregano
100g feta cheese, crumbled
1 Tbsp unsalted butter
3-4 cherry tomatoes, sliced
1 tsp Mitsides vegetable powder
pinch of pepper
Preheat the grill to medium.
Heat the olive oil in a pan. Fry the spring onions until softened, remove and let cool. In a bowl, beat the eggs and add the cooled quinoa and spring onions, the oregano, feta, tomatoes, vegetable powder and pepper. Melt the butter in an oven proof frying skillet and add the egg mixture. Cook for 3-4 minutes and then transfer to the oven underneath the grill. Cook for 5 minutes. Remove and cut in 4 wedges!