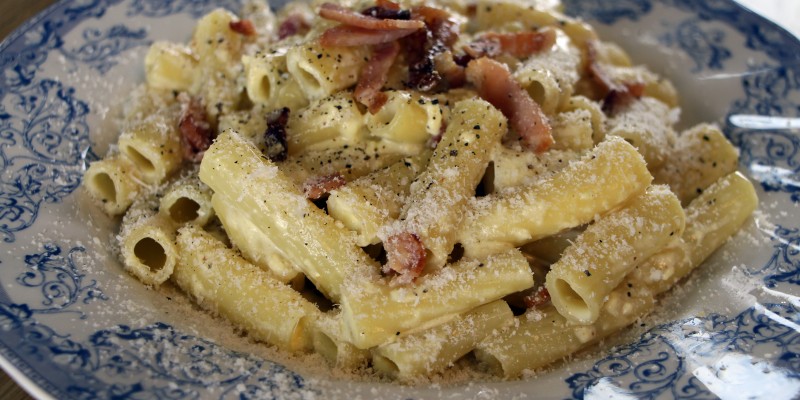 Category:
With Meat & Poultry
1 packet MITISIDES Rigatoni
150 gr. smoked bacon
1 clove garlic, crushed
50 gr. butter
2-3 eggs
100 gr. grated parmesan
1/4 l. fresh cream
salt, freshly ground pepper
Cut bacon in strips and fry in butter together with garlic until brown.
Beat eggs lightly in a bowl together with grated parmesan and fresh cream (use one egg less than the number of portions)
Meanwhile boil rigatoni in plenty of salted water and when cooked strain and return to casserole over very low heat.
Add the egg mixture and mix well. When eggs begin to become creamy add bacon and plenty of freshly ground pepper.
Mix well and serve.