Semolina cake with lemon and ricotta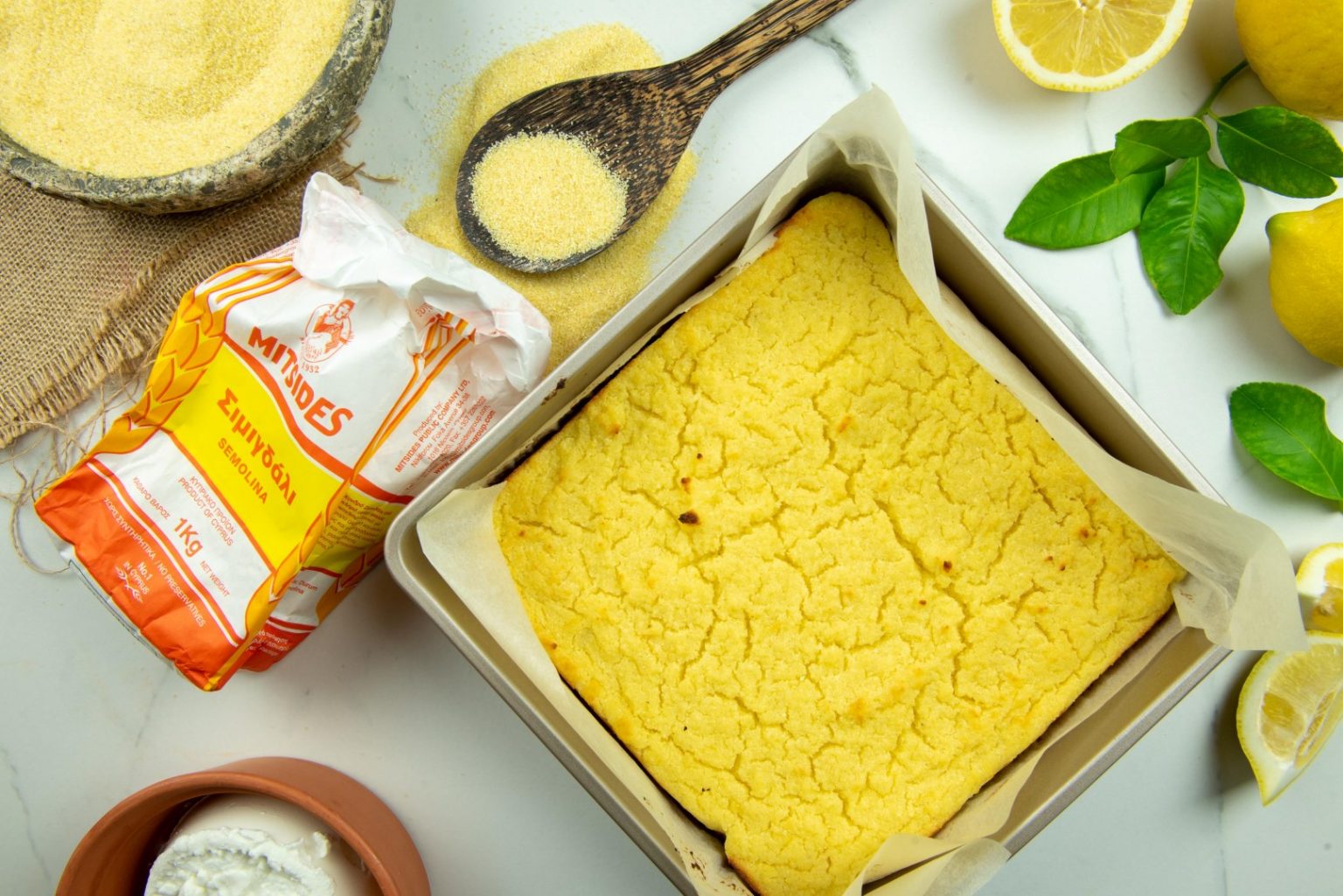 Category:
Oven Dishes
|
Pastries & Sweets
250g Mitsides Coarse Semolina
250ml milk
500ml water
200g caster sugar
250g ricotta cheese
1 tsp vanilla extract
1 lemon, juice and zest
4 eggs
60g butter
icing sugar for sprinkling
Put the milk and water in a saucepan and bring to a boil. Gradually add the semolina and stir constantly. Add the butter and continue to cook stirring over low heat for 3-4 minutes until thickened.
In a separate bowl, mix the eggs, ricotta, vanilla, sugar, lemon zest and juice.
Add semolina mixture to the bowl with the eggs and mix well. It is normal to have small lumps.
Pour the mixture in a greased round 22cm baking tin and cook for 40 minutes in a preheated oven at 180°C or until golden on top. Sprinkle with some icing sugar and serve.