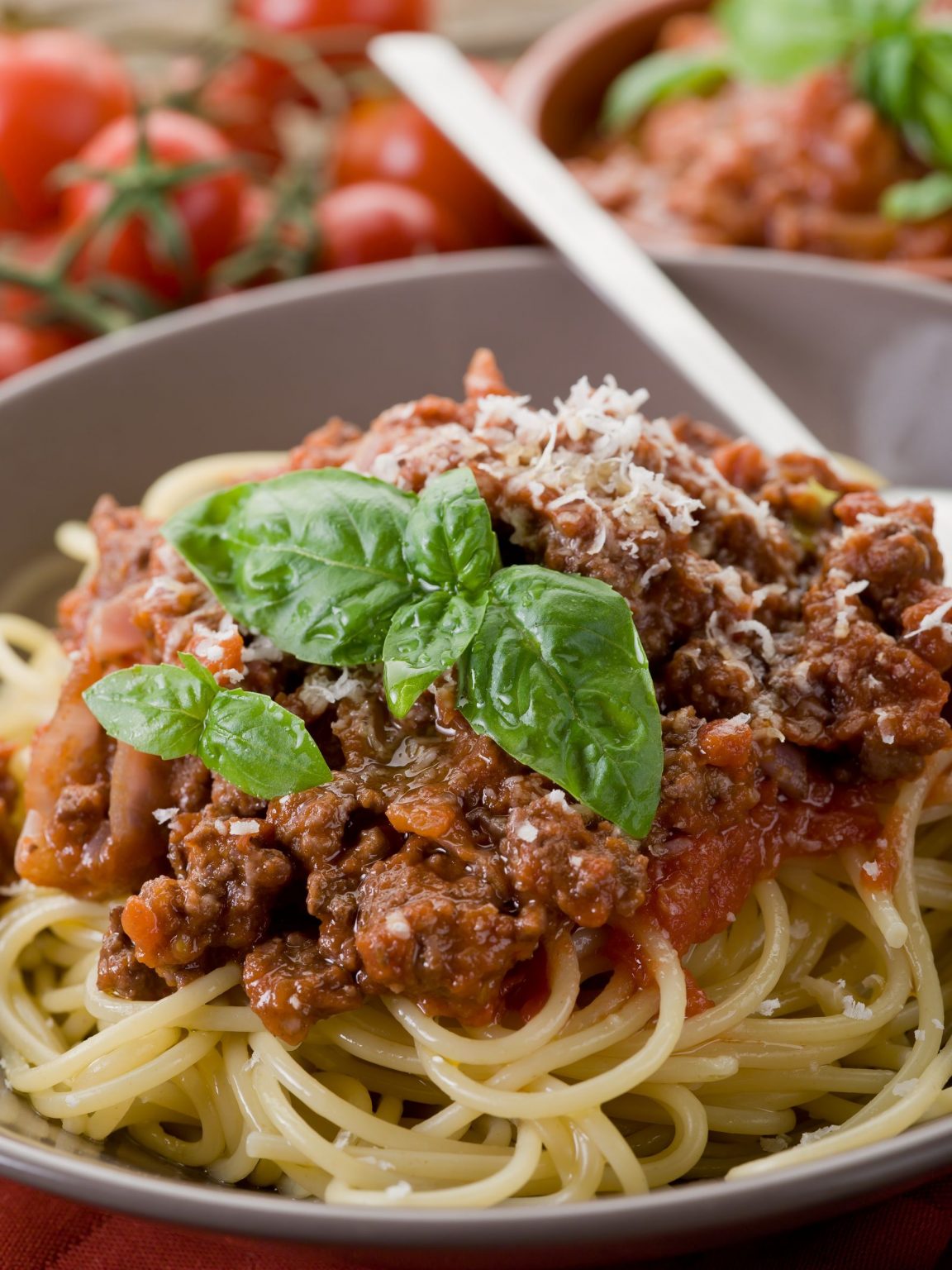 Category:
With Meat & Poultry
1 packet MITSIDES Spaghetti
2 tablespoons olive oil
1 finely chopped onion
1 finely chopped carrot
2 finely chopped celery stalks
400 gr. mincemeat (beef or mixed)
1 glass dry red wine
2 tins (800g) MITSIDES chopped peeled tomatoes
1 bay leaf
salt, freshly ground pepper
some grated nutmeg
Heat oil and brown onion, carrot and celery.
Add mincemeat and stir until cooked. Finish off with wine.
Add tomatoes, bay leaf and nutmeg and cook over low heat for about half an hour stirring frequently until the sauce sets.
Remove bay leaf and season with salt and pepper.
Meanwhile boil the spaghetti in plenty of salted water for about 8 minutes until soft. Strain and serve with sauce and freshly grated parmesan.