Spaghetti with Olive Paste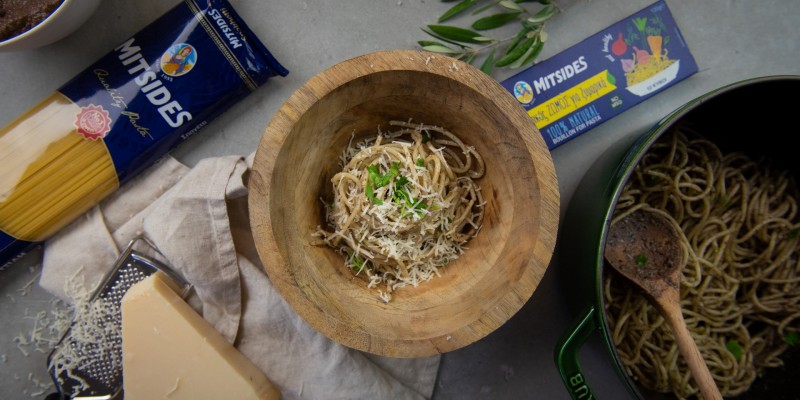 1 packet MITSIDES Spaghetti 
½ cup top quality olive oil*
1 garlic clove, crushed
2 cups de-seeded black olives
5 anchovy fillets, drained
¼ cup fresh parsley, finely chopped
1 teaspoon capers, drained
Parmesan cheese, grated
1. Add pasta to a large saucepan of plenty of salted, boiling water and boil, uncovered, for 8 – 9 minutes, until al-dente.
2. Meanwhile, process garlic, olives, anchovies, capers and parsley in a blender until finely chopped. Gradually add olive oil while motor is operating until it forms a smooth paste.
3. Drain the cooked spaghetti and mix well with the olive paste. Serve with freshly grated parmesan.
 * This recipe requires top quality olive oil, so use a good extra virgin olive oil.