Taglaiatelli alla Boscaiola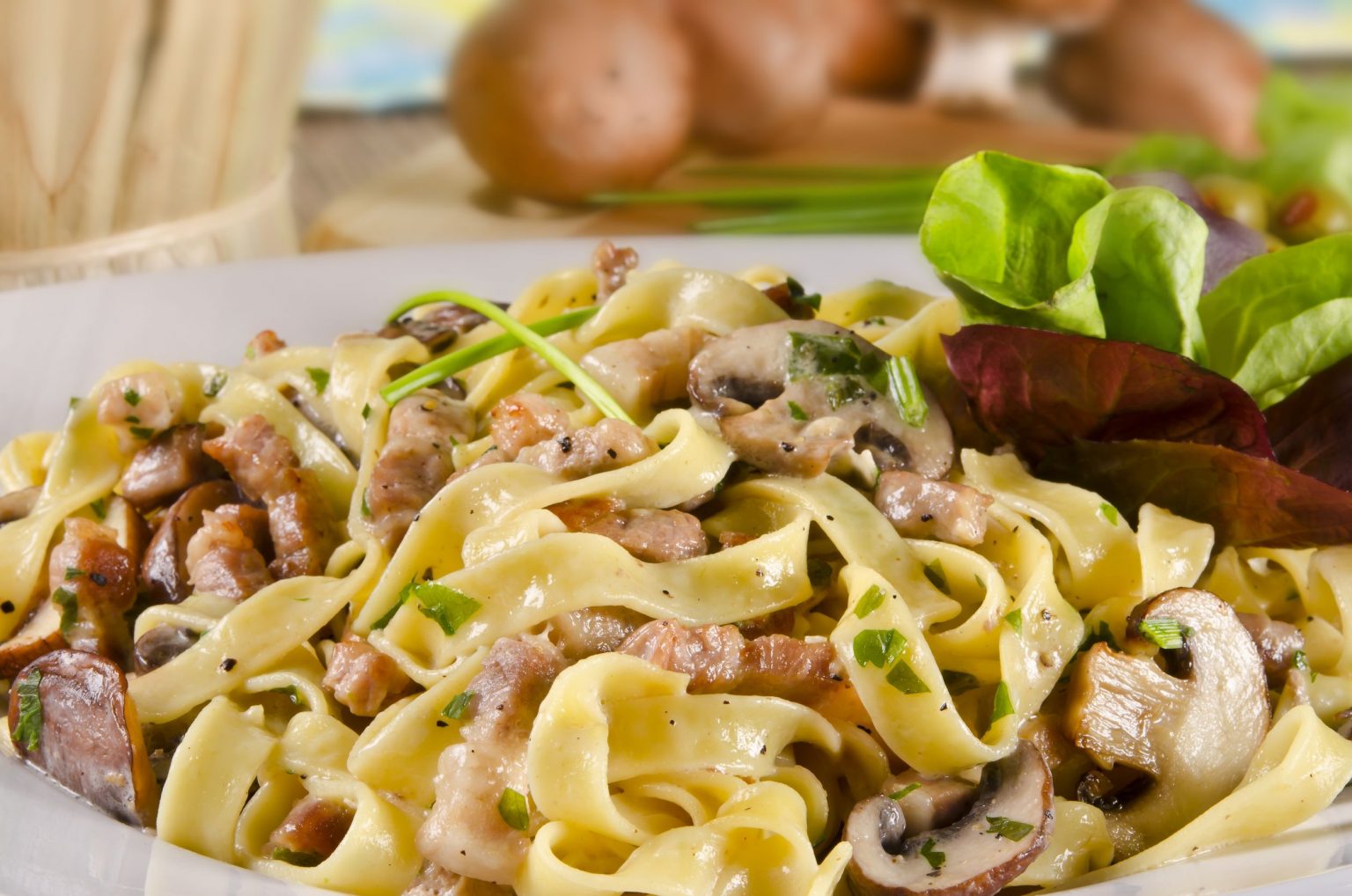 Category:
With Meat & Poultry
1 packet MITSIDES tagliatelli (Tri)
200 gr. mushrooms
100 gr. ham
30 gr. butter
4 tablespoons olive oil
200 gr. peas
1 teaspoon sugar
250g Mitsides chopped peeled tomatoes
Salt, freshly ground pepper
1/8 l. fresh cream
50 gr. grated parmesan
Clean and slice mushrooms. Cut ham in thin stripes.
Heat butter and oil in a pan. Add peas, sugar and ham. Allow to simmer gently, covered, for 10 minutes. Add mushrooms and brown a little.
Puree tomatoes, add to vegetables and allow to simmer for another 20 minutes. Season with salt, pepper and add fresh cream
Meanwhile, boil the pasta. Strain when cooked and mix with vegetables. Finally add grated parmesan.