Tagliatelle with mushrooms and parsley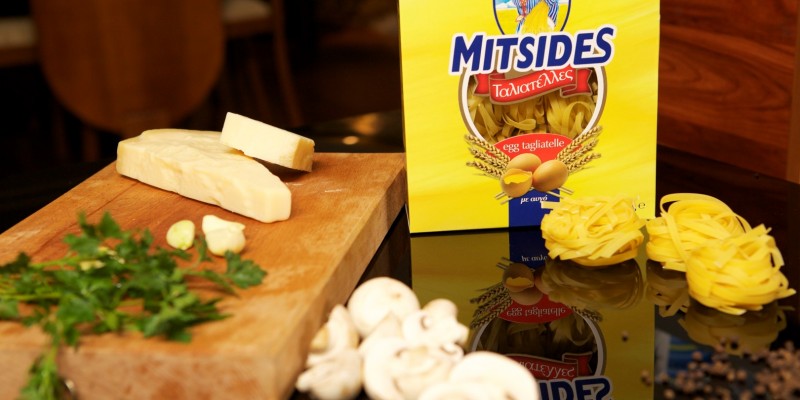 500g Egg Tagliatelle MITSIDES
300g mushrooms, cut in halves or quarters 
Some olive oil
6 cloves of garlic
100 ml hot water
3 tablespoons parsley leaves, finely chopped
salt, pepper
1. In a saucepan with boiling water, add the tagliatelle, along with some of the chopped mushrooms, some parsley tops, salt and olive oil and boil for about 7 minutes until al dente (the pasta should remain firm to the bite). Drain the tagliatelle, add some more olive oil and mix well. 
2. Meanwhile, add some salt, pepper and olive oil to a pan. Break the garlic, add it to the pan and start to fry over medium heat.
3. Once the oil starts to burn, add the remaining mushrooms. As soon as the mushrooms begin to change colour and before they give out their juices, add the hot water and simmer for a while.
3. Remove the garlic and add the tagliatelle to the pan. Add some more olive oil and the chopped parsley and stir for about half a minute. Season with pepper, garnish with grated parmesan and serve.