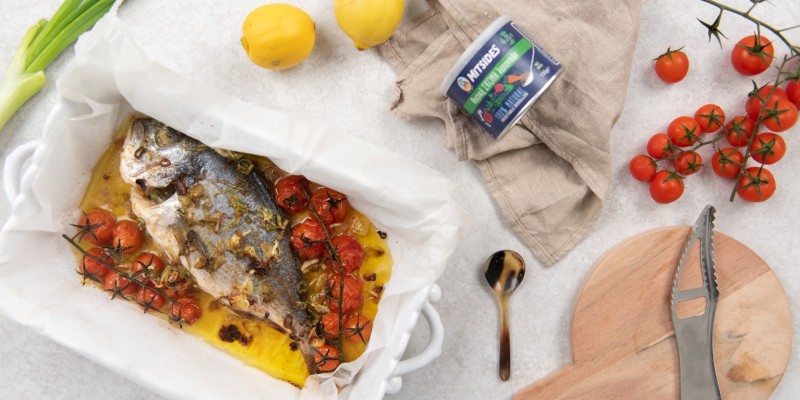 Category:
Oven Dishes
|
With Seafood
1 tsp Mitsides Vegetable Powder
1 spring onion, chopped
Zest of 1 lemon
¼ cup olive oil
Fish of your choice
Mix all of the marinade ingredients in a bowl. Place the fish on a baking tray lined with baking paper and brush the marinade on the fish (front and back). Stuff the fish with the remaining marinade and bake in the oven covered for 20 mins. Uncover and bake for another 15 mins or until fish is cooked.