Tortellini with cheese in rosemary flavoured butter sauce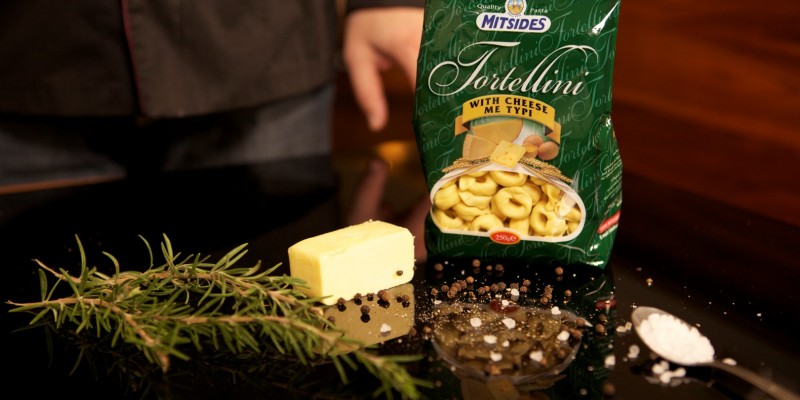 250g Tortellini with cheese MITSIDES
40g butter
1 teaspoon olive oil
some sprigs of rosemary 
salt, pepper 
80g anari or parmesan cheese, grated
In a saucepan with boiling water, add the tortellini with some olive oil, salt and two sprigs of rosemary and boil for about 12 minutes, until al dente (the tortellini should remain relatively firm to the bite).
Drain the tortellini, add some more olive oil and mix well.
Meanwhile, add the butter, with some salt and pepper to taste, to a frying pan. When the butter starts to melt, add two more sprigs of rosemary.
Before the butter changes colour, add the tortellini and stir for about 1 minute.
Serve and garnish with grated anari or parmesan cheese.