Tortellini with Mushrooms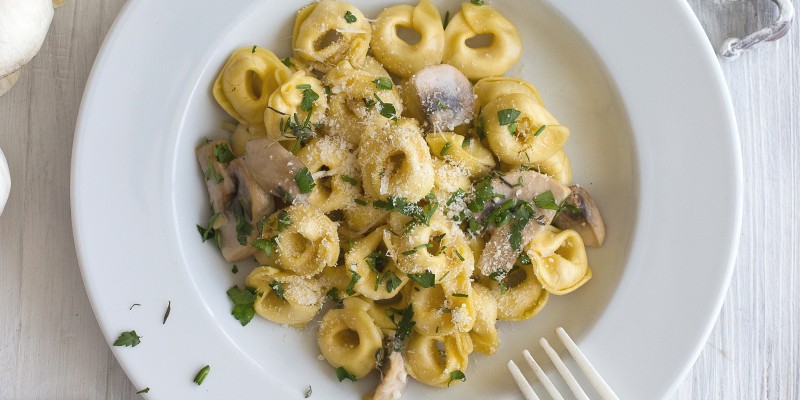 1 packet MITSIDES Cheese Tortellini
200g fresh mushrooms
3 tbsp olive oil
1 garlic clove, crushed
1 small cup dry white wine
1 bunch fresh parsley, finely chopped
4 sprigs thyme
1 cup fresh cream
30g grated Pecorino cheese
Salt & pepper to taste
1. Wash and cut mushrooms in small pieces.
2. Heat the olive oil in a pan and lightly fry the mushrooms with the crushed garlic. Season with salt and pepper, add the wine and cook on high heat for a few minutes.
3. Remove the garlic and add the fresh cream, stir well and turn off the heat. Add the grated cheese and stir well until the cheese melts.
4. Meanwhile, boil tortellini in salted water until cooked, drain and add to mushroom sauce.
5. Sprinkle with finely chopped parsley and thyme.