Tortellini with Spinach and Herb Sauce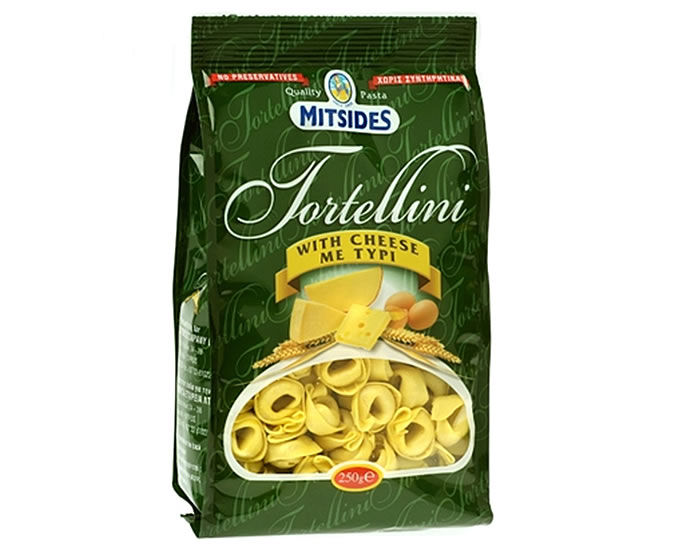 2 packets MITSIDES Tortellini with cheese
50g butter
2 bunches fresh spinach, coarsely chopped
pinch of grated nutmeg
200g Fetta cheese
3 tablespoons fresh cream
1 tablespoon finely chopped chives (or spring onions)
1 tablespoon finely chopped parsley
salt, pepper
Grated Parmesan cheese
1. Add tortellini in a large saucepan of plenty of salted boiling water and boil, uncovered, according to the packet instructions.
2. Meanwhile, melt the butter in a large frying pan and gently fry the onion. Add the spinach leaves and toss thoroughly. Add the nutmeg and season with salt and pepper to taste. Cook for a while, stirring constantly.
3. Drain the cooked tortellini and return to the saucepan. Stir in the fetta cheese, cream, parsley and fold in the cooked spinach. Serve with freshly grated parmesan.