Tortellini with tomato and thyme sauce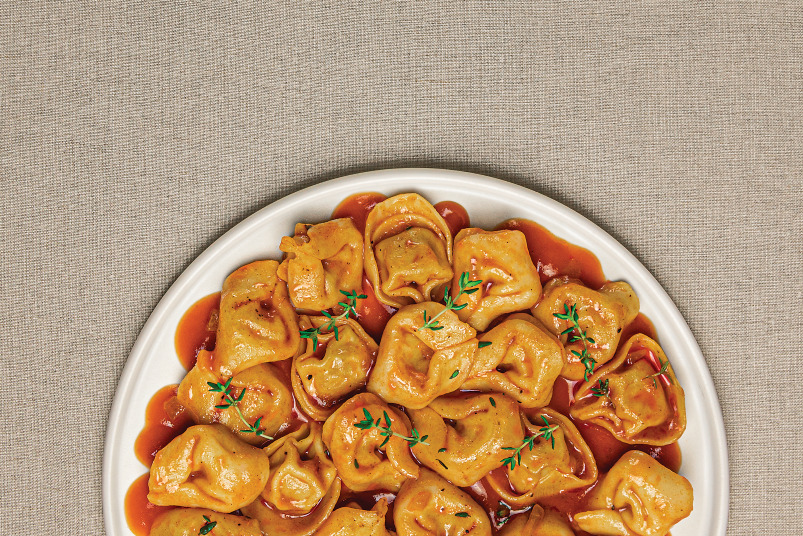 Category:
With Meat & Poultry
1 pack Mitsides Tortellini with Meat
1 Tbsp olive oil
1 garlic clove, minced
1 Tbsp Mitsides Tomato Paste
200g Mitsides Passata
A few thyme sprigs
1 cube Mitsides Chicken Bouillon
Boil the tortellini according to package instructions and drain, saving ½ cup of the pasta water. Heat the olive oil in a pan, add the minced garlic and gently fry for 1 minute. Add the tomato paste and stir for 1-2 minutes. Add the passata, thyme sprigs, chicken bouillon and the ½ cup pasta water and bring to the boil. Reduce the heat and then simmer uncovered for 5 mins, stirring occasionally. Add the cooked tortellini into the sauce and gently stir. Garnish with some more fresh thyme and serve immediately.