Warm salad with lentils and goat cheese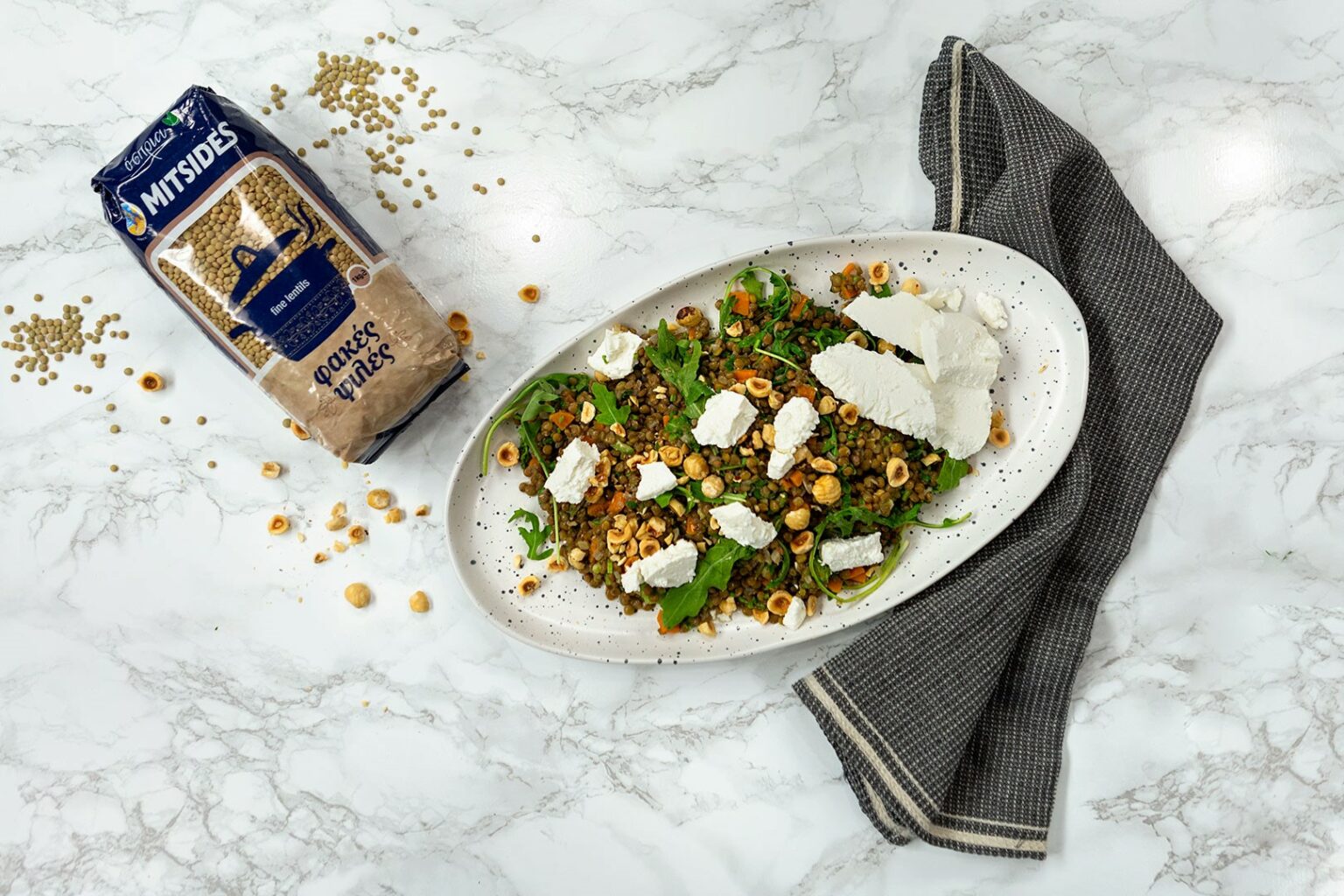 Category:
Rice & Pulses
|
Salads
|
Vegetarian
250g Mitsides Fine Lentils
1 bay leaf
4-5 sprigns fresh thyme
1 medium carrot (finely chopped)
1 onion (finely chopped)
1 celery stalk (finely chopped)
100g wild arugula
½ bunch of fresh parsley (finely chopped)
150g goat cheese
100g hazelnuts (crushed)
Ingredients for the dressing:
60ml olive oil
2 tablespoon red wine vinegar
1 teaspoon dijon mustard (spicy)
1 teaspoon honey
1 clove of garlic
salt
freshly ground pepper
Put the lentils, the bay leaf and thyme together in a pot. Cover them with cold water, add salt and bring them to a boil. Lower the heat and simmer for 10 minutes. Add the carrot and onion to the pot and continue boiling for another 10 minutes, until the lentils are soft but not disintegrating.
While the lentils are boiling, start to prepare the dressing. Place all the dressing ingredients in a blender and pulse until you have a smooth mixture. Transfer the dressing to a large bowl.
Drain the lentils and transfer them hot to the bowl with the dressing. Add the celery, arugula and parsley and mix gently. Serve the salad with the goat cheese (crumbled or a whole piece on the side) and the crushed hazelnuts.