Whole wheat pasta with avocado pesto sauce – vegan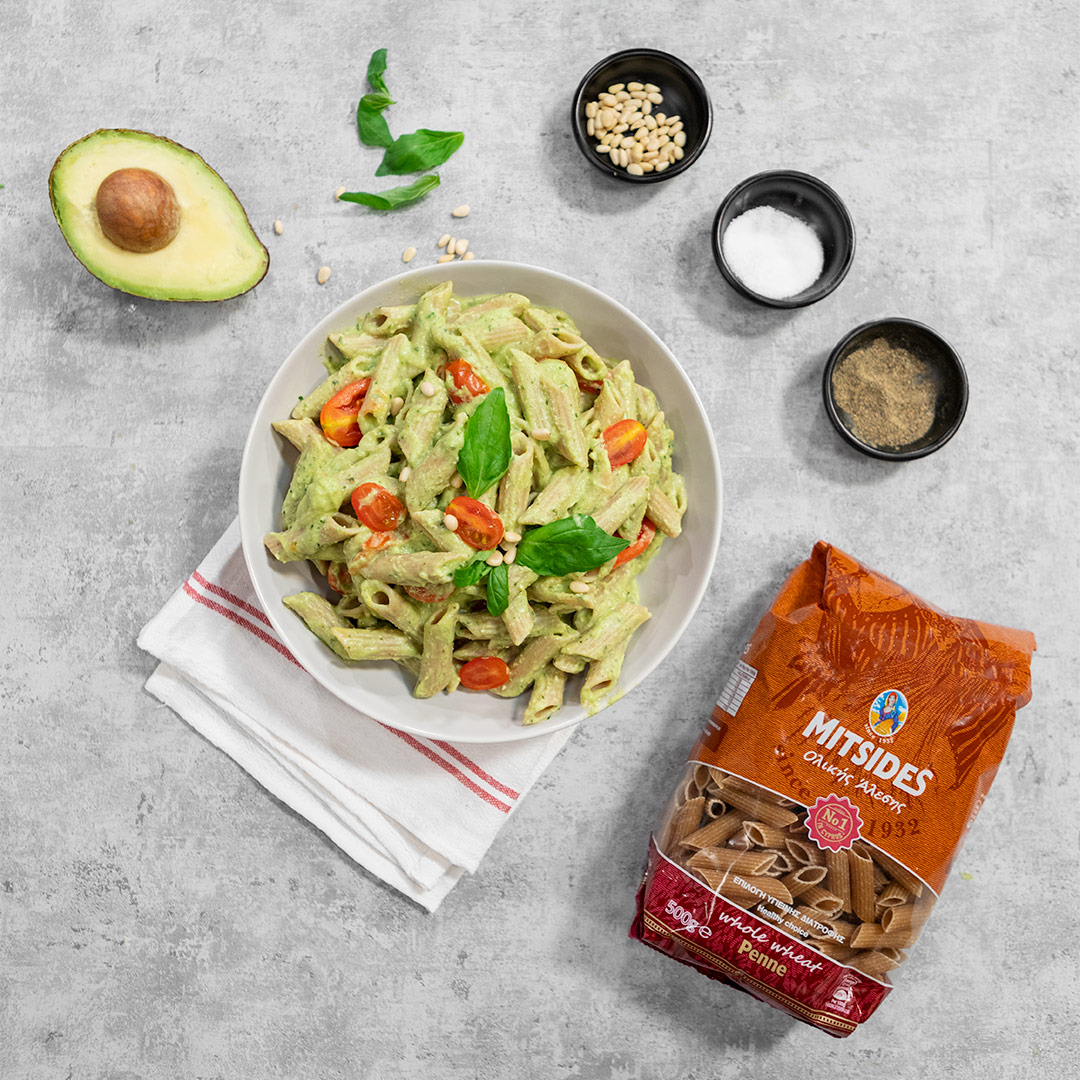 500g Mitsides Whole Wheat Penne
Cherry tomatoes
Salt and pepper
For the avocado pesto sauce:
2 ripe avocados
2 cups fresh basil
½ cup pine nuts
1-2 Τbsp lemon juice
½ cup olive oil
Freshly ground pepper
Add the pasta to a saucepan with plenty of salted, boiling water and cook according to package instructions.
In the meantime, prepare the pesto. Add the avocados along with the rest of the pesto ingredients in a blender and pulse for about a minute. (If needed, top up with some more olive oil.)
Cut the cherry tomatoes in half and saute them in a deep non-stick pan, until they are slightly softened.
Add one spoonful of cooked penne at a time to the cherry tomatoes (along with any pasta water that the spoon catches). Then add the avocado pesto and stir well.