Yiayia Corinna's Vassilopitta (New year's sponge cake)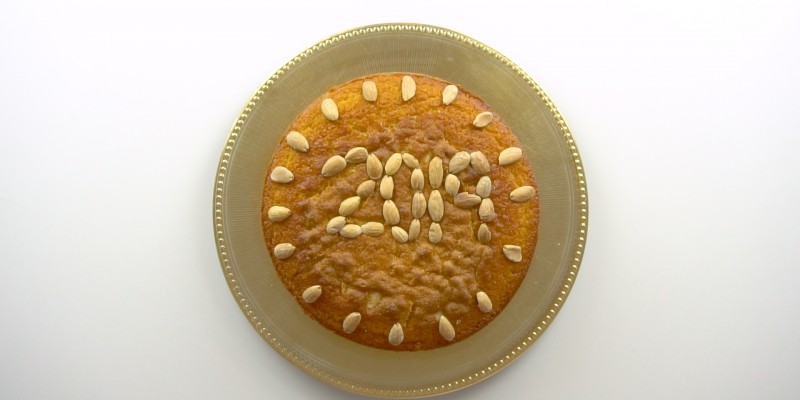 Category:
Oven Dishes
|
Pastries & Sweets
5 cups Mitsides Self Raising flour
4 tsp baking powder
½ cup vegetable fat
½ cup unsalted butter
2 ½ cups sugar
6 eggs
1 Tbsp orange zest
2 cups fresh orange juice without the pulp
1 cup blanched almonds, halved lengthwise
Method
Preheat the oven to 160 C.
Sieve the flour with the baking powder and set aside. In a stand mixer beat the unsalted butter and vegetal butter with the sugar. Add the eggs and beat until your mixture whitens slightly. While the mixer is still beating, add the sieved flour and orange juice alternately. Stop the mixer, add the orange zest and beat lightly to mix.
Pour the batter in the cake tin which has been lined with parchment paper. Decorate with the almonds, forming the numbers of new year. Bake in the oven for approximately one hour. When a toothpick comes out clean or slightly moist, the cake is ready. Let it cool completely before transferring to a cake plate.
Note: It is important that your cake tin is big enough for the batter otherwise your cake will not be even on the top.