4 cheese Saccottini with mushrooms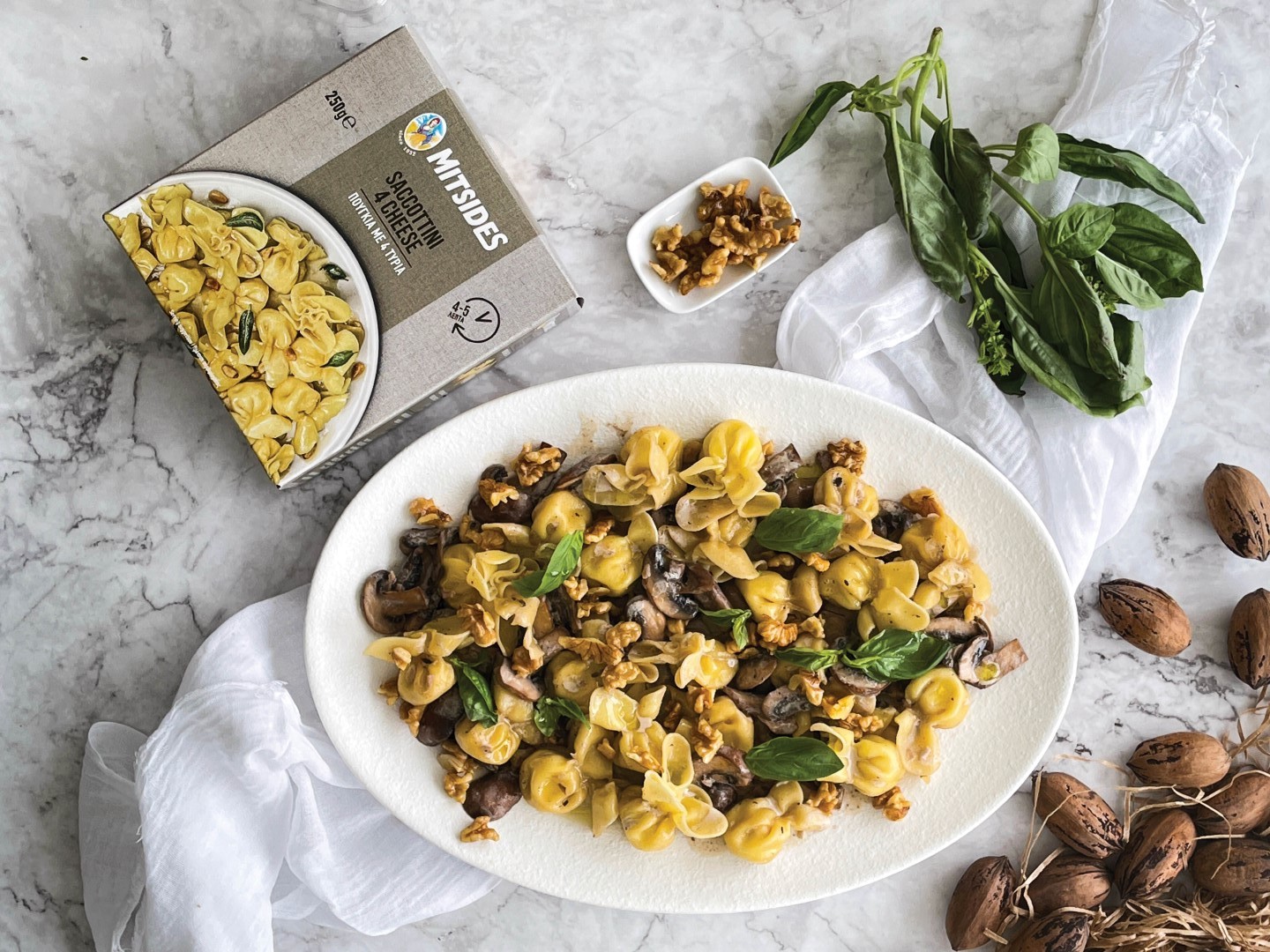 1 package (250g) Mitsides Saccottini 4 Cheese
50g walnut kernels
40g unsalted butter
1 clove garlic, finely chopped
400g portobello mushrooms, sliced
1 tsp fresh thyme (or dried), finely chopped
60ml white wine
60ml fresh cream
60ml from the pasta cooking water
Add plenty of boiling water in a saucepan with 1 tablespoon of salt.
In a dry pan, roast the walnuts, stirring until lightly browned and fragrant. Remove to a bowl.
In the same pan, add the butter to melt and add the garlic and mushrooms. Saute until the mushrooms absorb their water and take on a little color. Add the thyme. Drizzle with the wine and let it evaporate for 1 minute. Add the cream, salt and pepper.
Meanwhile, pour the Saccottini, straight from the freezer, into the boiling water and boil for 4 minutes. Drain them and transfer them directly to the pan with the mushrooms. Add a little of their boiling water and stir gently.
Transfer to a plate and sprinkle with the walnut kernels and plenty of black pepper. Serve immediately.