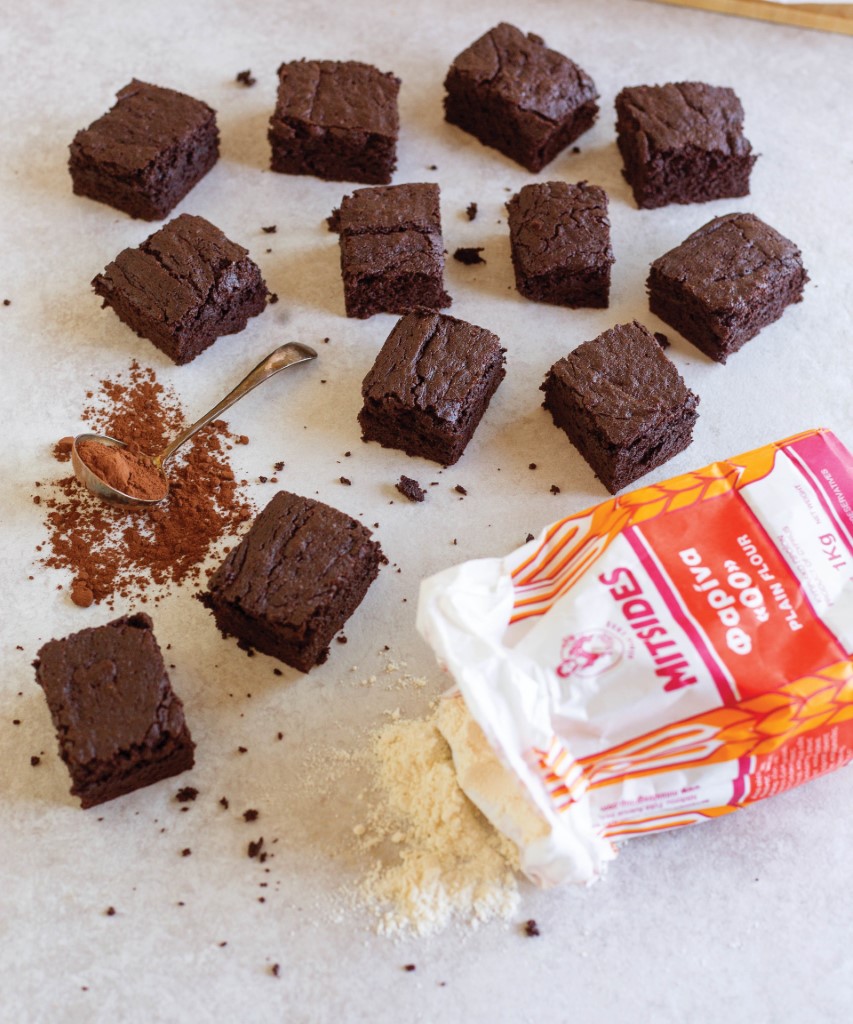 250g unsalted butter
200g dark chocolate (60% cocoa)
80g cocoa powder
65g Mitsides Plain flour
1 tsp baking powder
360g soft brown sugar
4 large eggs, beaten
2 Tbsp milk
Preheat the oven to 180°C. Line a 25cm square baking tin with parchment paper.
Place a bowl over a pan of barely boiling water and gently melt the chocolate and butter together. Remove the bowl from the heat and stir until smooth. Let it cool for 5-10 minutes.
In a separate bowl mix together the sifted cocoa powder and flour, the baking powder and sugar and then add this to the melted chocolate mixture. Stir together well.
Add the eggs and the milk and mix together until you get a silky textured mix.
Pour the brownie mix in the baking tray and bake in the oven for about 25 minutes. Your brownies should be gooey and a little moist on the inside. To check, stick a knife in the middle and if it comes out with thick grease it means it is ready. Let it cool completely, remove from the baking tray and cut in squares with a large sharp knife.